2020 Mitsubishi Eclipse Cross Review: Go Your Own Way
Author: Derek-Boshouwers
Published: 7/9/2020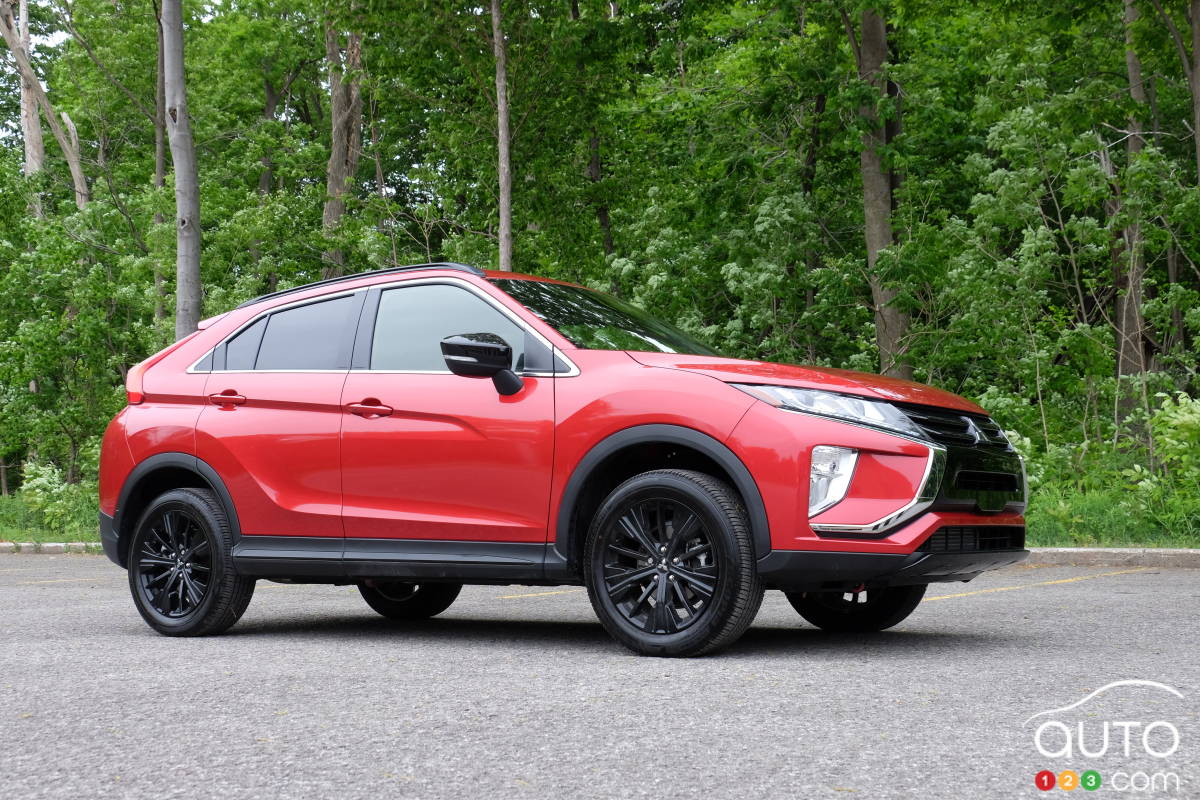 2020 Mitsubishi Eclipse Cross Review: Go Your Own Way
Auto123 reviews the 2020 Mitsubishi Eclipse Cross compact SUV.
For some reason the Mitsubishi's compact crossover vaguely reminds me of Pontiac's long-departed Aztec model. Except it's much more handsome, and much more reasonable in size and proportions, and much less monumentally misconceived than the Aztec was. Still though, the Eclipse Cross does have a bit of an odd feel to it, design-wise. Most notable of course is the light bar that spans – and splits in two – the back window.
If you're tucked in behind this SUV on the road, you likely won't mistake it for any other, and there's certainly something to be said for that kind of distinctiveness in this age of largely cookie-cutter urban utility models. Some will say its shape and lines are a drawback, but those buyers likely won't have Mitsubishi on their short list anyways.
What's new?
For 2020, not all that much visually, save for a few esthetic tweaks, which is to be expected given the model only debuted in 2018 (after first appearing at the 2017 Geneva Motor Show). A mid-cycle refresh, if there is one, won't happen for another year or two. Otherwise, Mitsubishi has boosted the offering of included equipment in 2020, once you move beyond the base model that is. Also, there's a new kid in town in the form of the Limited Edition version, which is the one we had occasion to drive.
The versions
The Eclipse Cross comes in four versions in 2020: the ES base model, the SE, the new LE (Limited Edition) and the GT. Note that in Canada all versions feature the company's lauded S-AWC (Super All-Wheel Control) all-wheel-drive system, highly appreciated by those who drive regularly during our winter months.
Read more