Coronavirus: The Site of the NY Auto Show Becomes... a Hospital
Author: Daniel-Rufiange
Published: 3/25/2020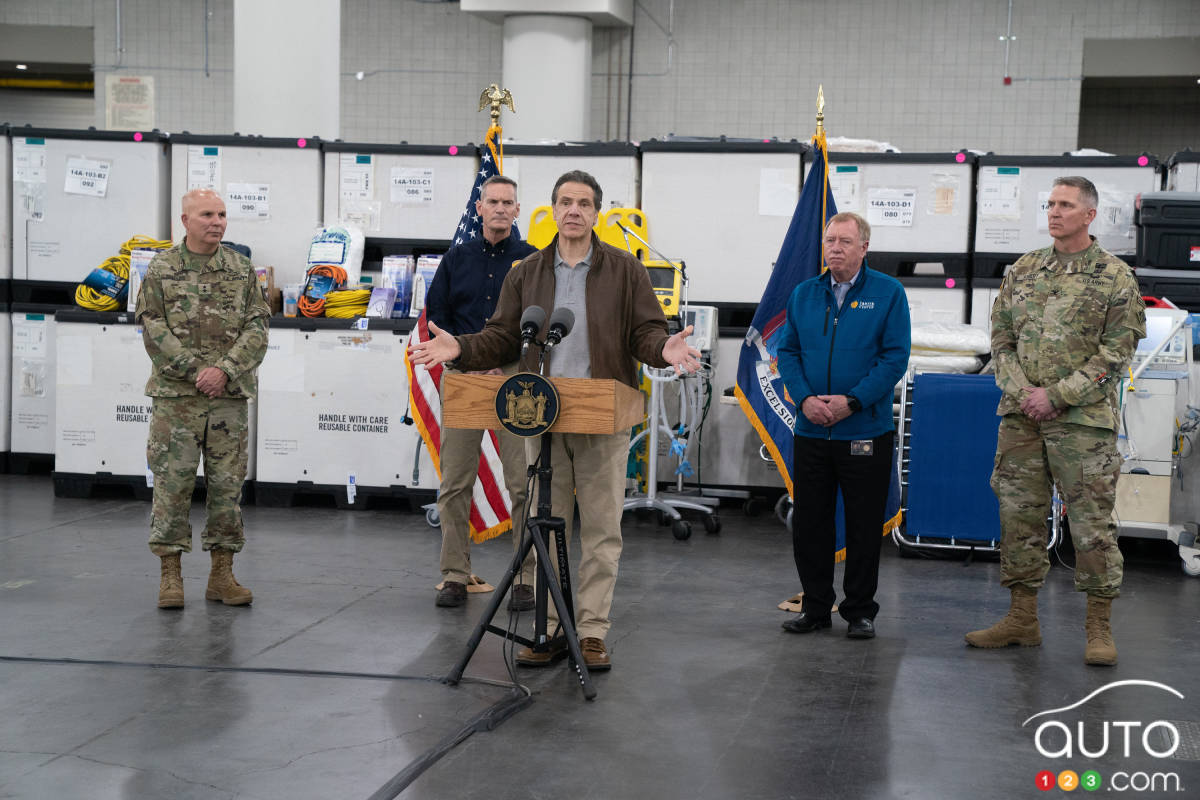 Coronavirus: The Site of the NY Auto Show Becomes... a Hospital
A month ago, we were quietly preparing for the New York Auto Show scheduled to take place in the first week of April. However, the coronavirus crisis has evolved at a dizzying pace since then, with the result that everything to do with the automobile is on pause at the moment.
And that includes where the New York Auto Show was to be held, the city's largest convention centre, known as the Jacob Javits Center. The venue is becoming, for the sake of the cause, a hospital.
Conversion of the center's main exhibit hall is scheduled to begin this week, transforming the 1.8 million sq ft of space into New York City's first emergency hospital to meet the pressing needs of health-car authorities. State Governor Andrew Cuomo said this morning that 140,000 beds had to be available for the peak of the crisis, expected in 14 days for the New York area.
The governor announced plans to convert the convention centre on Saturday and visited the facility Monday afternoon. He said the establishment of four 250-bed hospitals at the site would take about 7 to 10 days.
"This is going to get much worse before it gets better. We are still in the relative calm before the storm. You're going to see the number of infections, the number of cases increase dramatically. You're going to see an over-capacity of our health system. Right now we're projecting you'll see more people come into the health care system than we can handle."

Read more