Michael Jordan as NASCAR Team Owner Could Open Door to More African-American Drivers
Author: Daniel-Rufiange
Published: 9/24/2020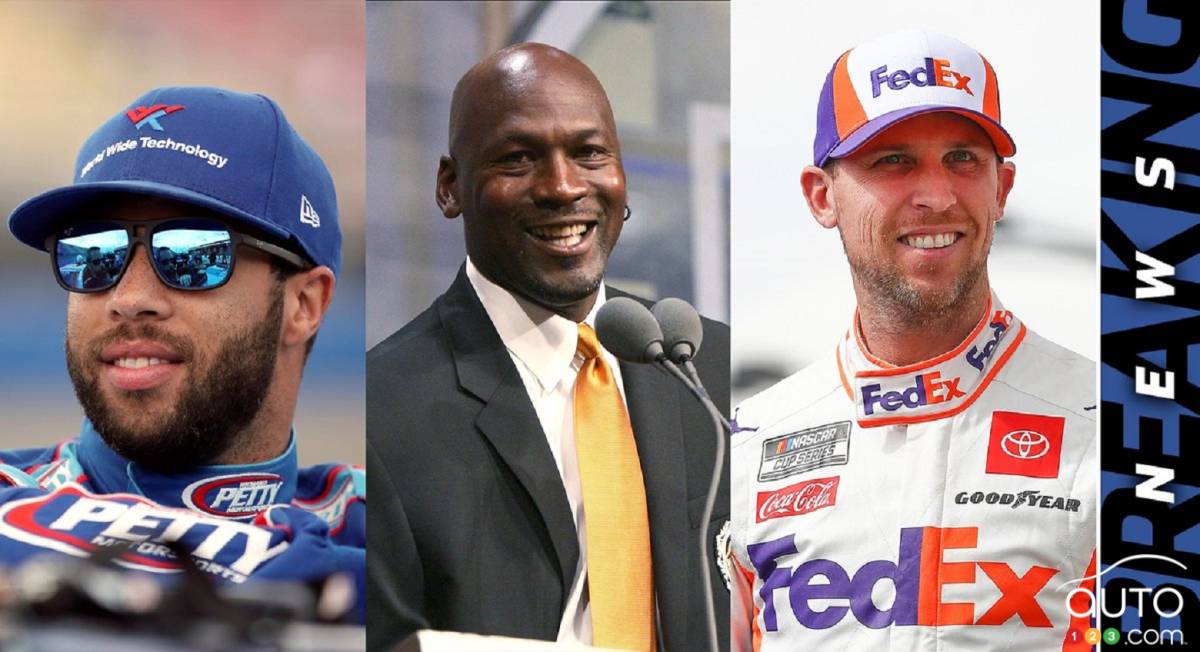 Michael Jordan as NASCAR Team Owner Could Open Door to More African-American Drivers
The rumour had been going around for some time, but the news was confirmed late Monday that Michael Jordan, the greatest basketball player in history, is going to own a racing team in NASCAR's biggest series.
He will in fact be the majority shareholder of a team also co-owned by Denny Hamlin, driver of the Joe Gibbs Racing team's number 11 car. Hamlin will continue his activities with his current team.
And who will drive the new car? Bubba Wallace. Recall that the driver had been plunged into a controversy last spring when a noose was discovered in his garage at the Talladega circuit. In the end, the presence of the noose was purely accidental and it's not believed to have been a racist gesture. The incident occurred in the midst of the well-publicized crisis over race relations in the United States after the murder of George Floyd.
The new team is acquiring an ownership charter from the Germain Racing team, which simultaneously confirmed on Monday that it would cease its activities at the end of this year.
Michael Jordan will become the first black majority owner of a NASCAR team since owner-driver Wendell Scott raced with his own team in the 1960s and 1970s.
Read more