New Engine and More Power for the 2021 Kia Stinger
Author: Daniel-Rufiange
Published: 8/28/2020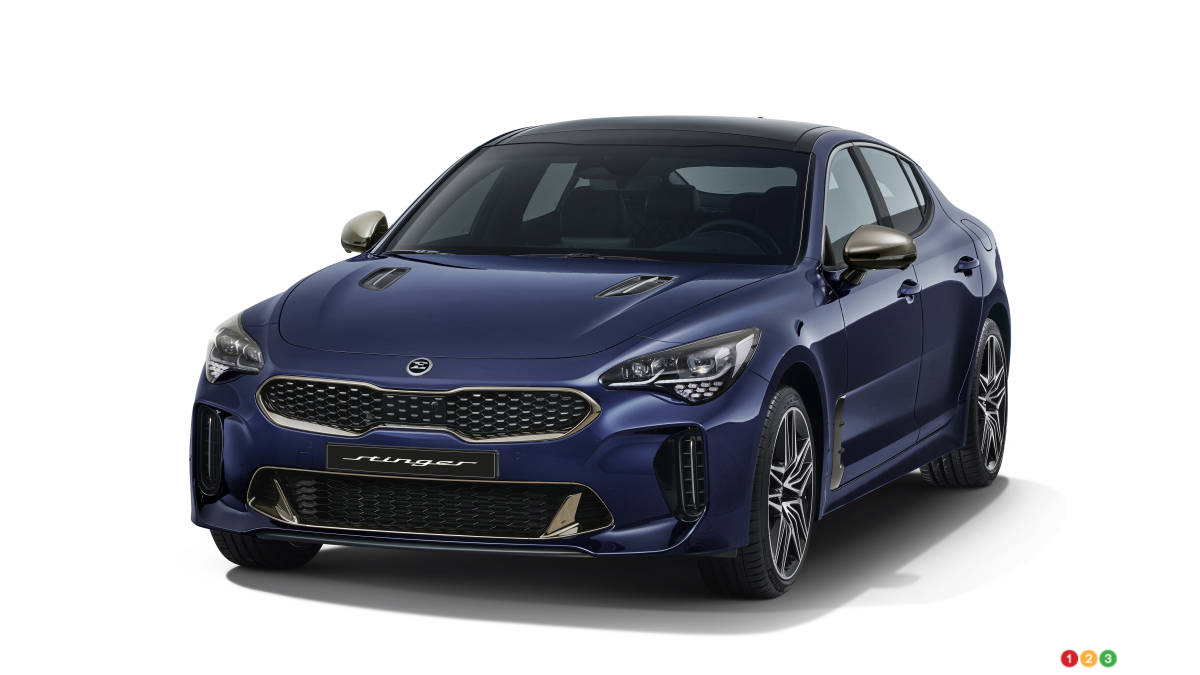 New Engine and More Power for the 2021 Kia Stinger
The announcement regarding cosmetic changes for the 2021 Kia Stinger came a few weeks back from the Korean automaker. This week, we learn that modifications will be made under the hood as well, as a new engine will be introduced.
Kia is adding to the product offering a new 2.5L turbocharged 4-cylinder engine that is more powerful than the 2.0L 4-cylinder engine currently serving the model on the American market (which, you might recall, is no longer part of the offering in Canada).
The 2.5L unit is touted as exclusive to the North American market, but that doesn't necessarily guarantee it will be offered in Canada. Kia hasn't explicitly confirmed that it's abandoning the smaller 4-cylinder engine south of the border, but it's fairly likely the less-powerful engine will disappear once the editions with the 2.5L unit debut.
The new engine will offer 300 hp and 311 lb-ft of torque, which is a significant gain over the 255 hp and 260 lb-ft of torque of the smaller 2.0L unit. The new engine produces its maximum torque between 1,650 and 4,000 RPM. Kia doesn't report acceleration data, but it's clear that gains will be recorded in that area as well.
Discover Shopicar! All new makes and models and all current promotions.
Read more