2022 Mercedes-Benz S-Class Taking Safety Tech to Next Level
Author: Derek-Boshouwers
Published: 7/29/2020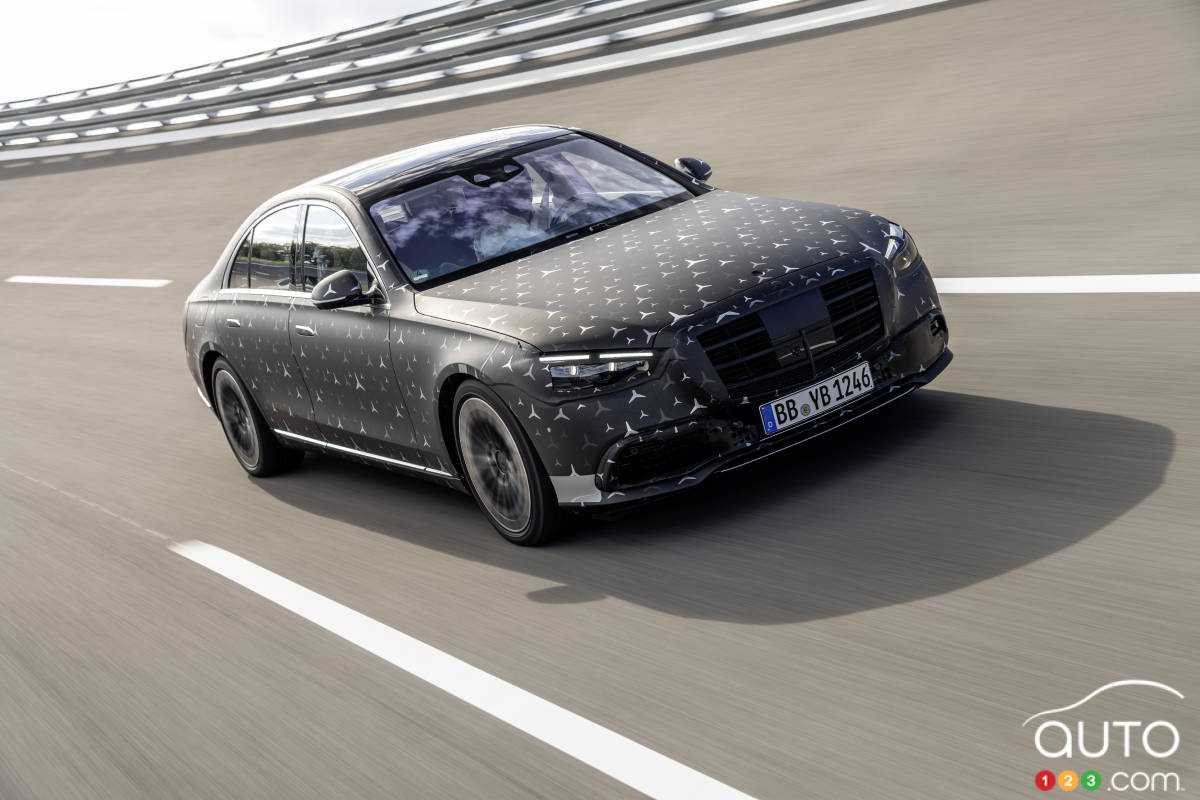 2022 Mercedes-Benz S-Class Taking Safety Tech to Next Level
Mercedes-Benz today detailed the host of tech changes coming to its flagship sedan for 2022. The Mercedes-Benz S-Class will thus be safer and more sophisticated than ever.
How so? Under the banner of what the company calls "Innovation by Intelligence", the car has simply gotten smarter. That starts with E-Active Body Control suspension, which has nothing to do with deodorant but instead promises to make the ride optimally comfortable. The system uses active dampers connected hydraulically to a motor to adjust damping forces and ride height as needed to smooth out the road and to eliminate roll.
Discover Shopicar! All new makes and models and all current promotions.
The level of effort the system puts into maximizing comfort depends on the drive mode selected. It employs no fewer than five processors and more than 20 sensors to do its thing, plus a stereo camera. Among the tricks it performs, it will anticipate bumps – even tiny imperfections as small as 2 mm - up ahead that the vehicle has yet to run over and adjust accordingly. As well, when in Curve mode it has the vehicle lean into corners for a more stable ride.
The same system also serves to enhance side impact safety, according to Mercedes. Radar sensors mounted on the vehicle's sides can sense an imminent collision and quickly (in just 1/10th of a second) raise the vehicle by 80 mm, lowering the point of contact to a stronger section of the vehicle, the side-sill.
Read more