2020 Mazda CX-5 Diesel Review: Good Idea, Bad Timing
Author: Benoit-Charette
Published: 6/8/2020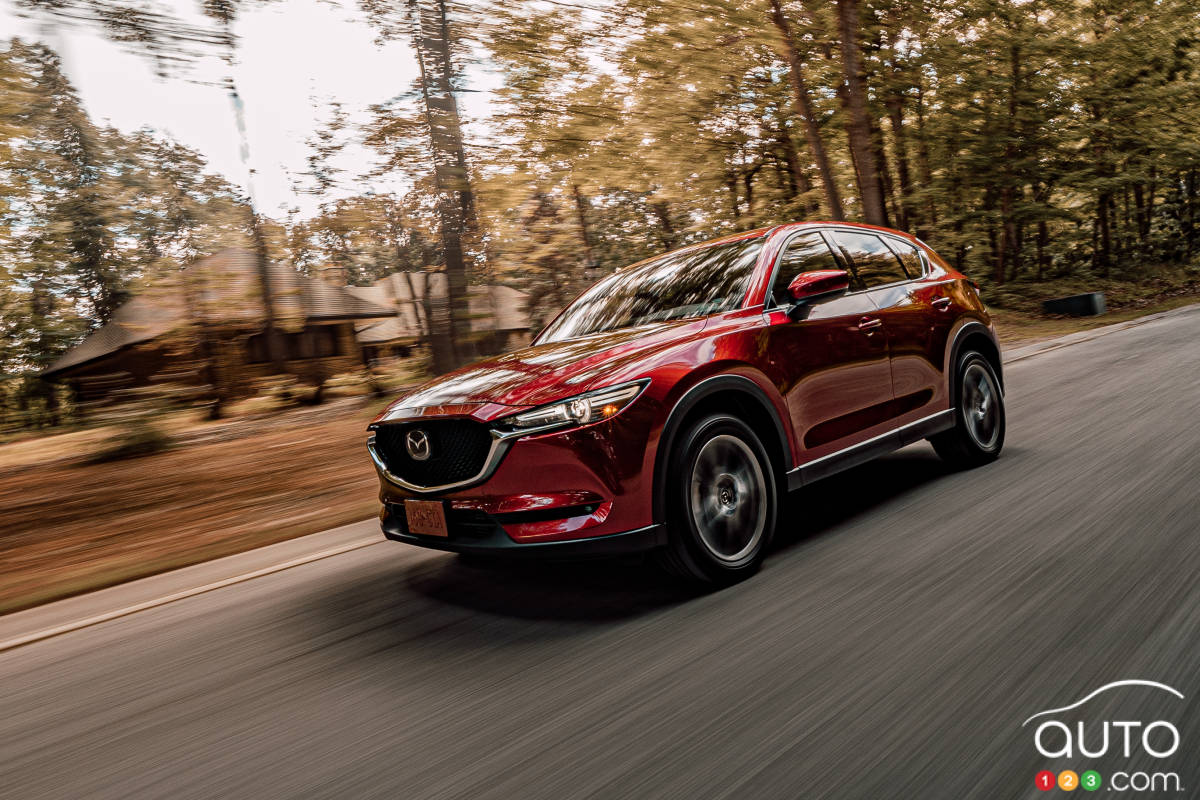 2020 Mazda CX-5 Diesel Review: Good Idea, Bad Timing
Auto123 reviews the 2020 Mazda CX-5 Diesel.
This is the story of how what was meant to be a mountain turned into a molehill. And it starts back in 2012. Right after that year's Paris Auto Show, Mazda invited a group of journalists to test drive a Mazda 6 Diesel with the promise that the model was on its way to North America. In the end, the project never saw the light of day.
Far from giving up, Mazda continued to promise this engine in another vehicle, without identifying which one. Delay followed delay, to the point where the whole thing was very nearly forgotten about altogether. And then came Volkswagen's "Dieselgate" in September 2015, which sent almost all diesel-engine projects into purgatory.
But lo and behold, when the very idea had seemingly vanished from the collective memory, Mazda presented, for the 2019 model-year, in the bowels of its CX-5 compact SUV, a diesel engine! The automaker had, finally, kept its promise – and delivered it right at a time when interest in the format is at a historic low.
Auto123 launches Shopicar! All new makes and models and all current promotions.
Read more