2020 Honda CR-V Review: Ticking All (or Most of) the Boxes
Author: Auto123.com-
Published: 5/26/2020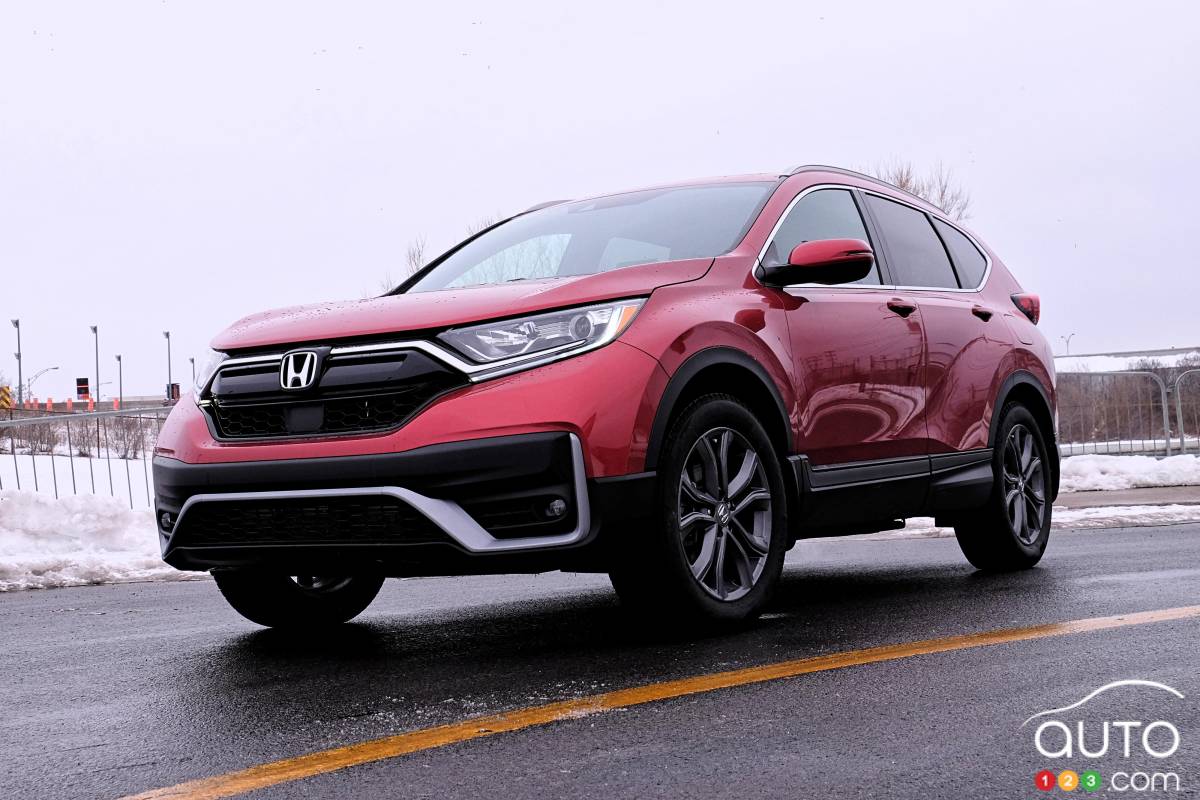 2020 Honda CR-V Review: Ticking All (or Most of) the Boxes
Auto123 reviews the 2020 Honda CR-V.
The Honda CR-V, the Japanese automaker's cash-cow compact SUV, first launched in 1997. It's now into its fifth generation, and it can be said that the model has reached a level of maturity. In most aspects, it rates very, very well – and that's all you need to know to understand its great appeal with motorists.
Among the features that distinguish this 2020 model from its predecessor are new front bumpers, front grille and headlights, as well as a revised rear bumper. Otherwise, Honda has extended the 1.5L engine that was reserved for the model's premium trim to the entire range.
In addition, safety features are now more numerous and, most importantly, most are included from the base version on up. Note that heated seats and a remote starter are also included in the entry-level CR-V. Canadian drivers will be happy...
On the outside, the Sport model we drove features a set of 19-inch Shark Grey alloy wheels, a chromed dual-exhaust system, round LED fog lights and a power tailgate.
Read more