2020 BMW X7 M50i Review: Huge in Every Way
Author: Dan-Heyman
Published: 5/13/2020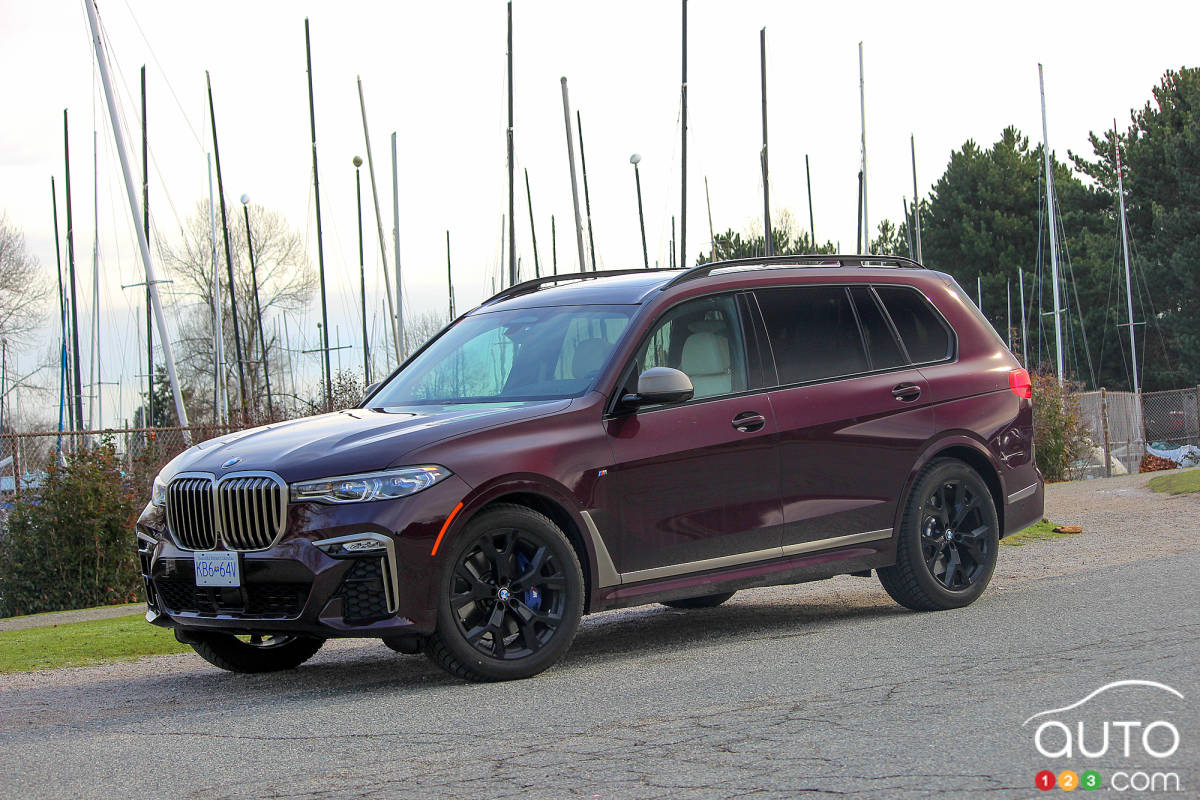 2020 BMW X7 M50i Review: Huge in Every Way
Auto123 reviews the 2020 BMW X7 M50i.
While I tend to stick steadfastly by the "physics can't be defeated" argument, BMW has nevertheless performed some black magic when it comes to the 2020 X7 M50i SUV.
This is a three-row, 5,500-lb behemoth of a truck that, believe it or not, can sprint from 0-100 km/h in less than five seconds. If that's not some kind of physics cheat, then I don't know what is. For the sake of comparison: The Subaru STI does the same sprint in about 5.5 seconds, the Mercedes-AMG E53 sedan does it in 4.4 and the M550i sedan – with which the X7 M50i shares a powertrain – only knocks about a sixth of a second off that time.
Among SUVs, the Jeep Grand Cherokee SRT Trackhawk is faster but it also has one less row of seats and nowhere near the passenger-coddling accoutrements the M50i has. That's some bonkers performance, whether you're talking about a sports car, sports sedan or SUV.
Auto123 launches Shopicar! All new makes and models and all current promotions.
Read more