2020 Mini Countryman JCW Review: John Cooper would be proud
Author: Benoit-Charette
Published: 1/22/2020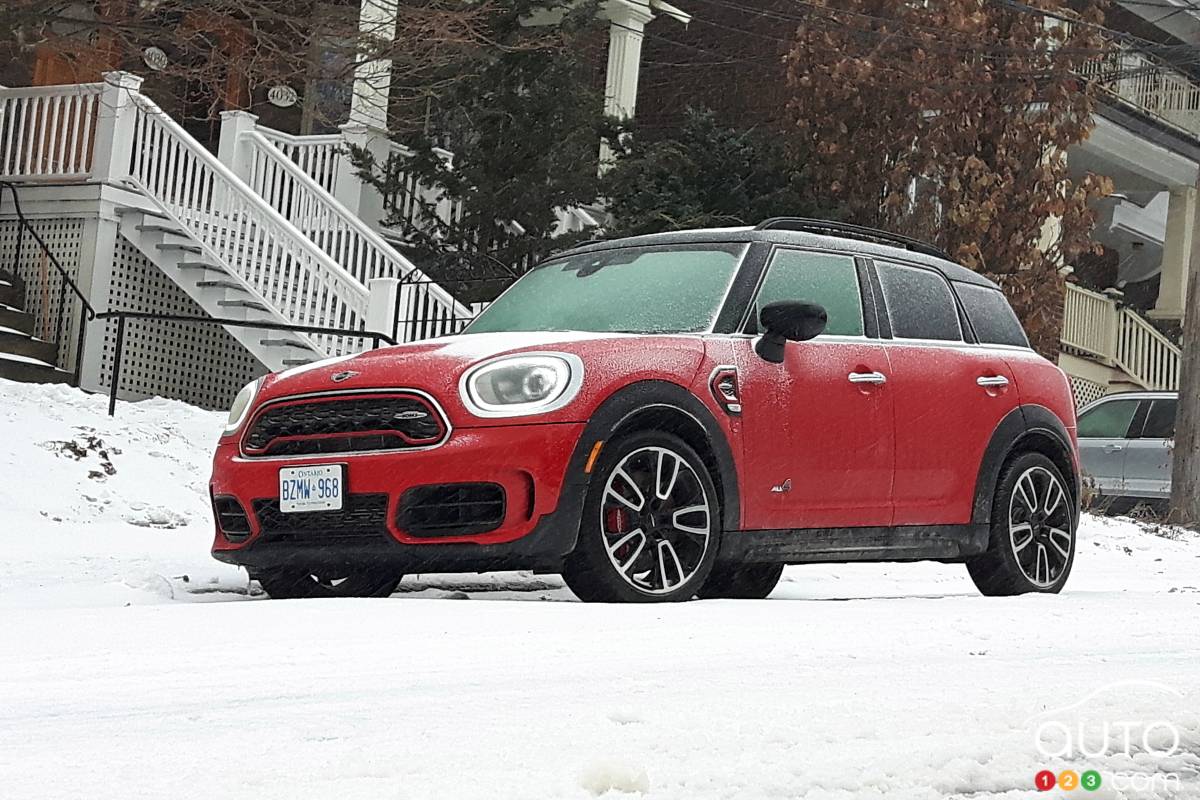 2020 Mini Countryman JCW Review: John Cooper would be proud
Auto123 reviews the 2020 Mini Countryman JCW, a John Cooper Works edition worthy of the designation
John Newton Cooper was a British engineer who assured his place in F1 history when he founded the Cooper team, the first Formula One team to make use of the mid-engine single-seat format that would become the norm in F1.
Legendary pilots like Stirling Moss, Jack Brabham and Bruce McLaren drove a Cooper, and in fact the stable won the constructors' championship in 1959 and 1960. John Cooper was also famous for having developed his own version of the Mini that competed successfully on the rally circuit in the 1960s and 1970s. Shortly before his death at 77 in 2000, he and his son were consulted for the new Mini, the sportiest version of which still bears his name: the John Cooper Works.
Auto123 launches Shopicar! All new makes and models and all current promotions.
Newfound power
In the last years of his life, John Cooper bemoaned the loss of pleasure in racing. The problem extended to the cars that bore his name. While the JCWs of recent years did deliver some driving pleasure, the difference in power between them and the S versions was not significant. For 2020, however, the Clubman and Countryman models have received a serious boost in muscle, and the difference is concrete.
Read more