2020 Mazda CX-30 First Drive: The Perfect Half-Size?
Author: Vincent-Aubé
Published: 12/13/2019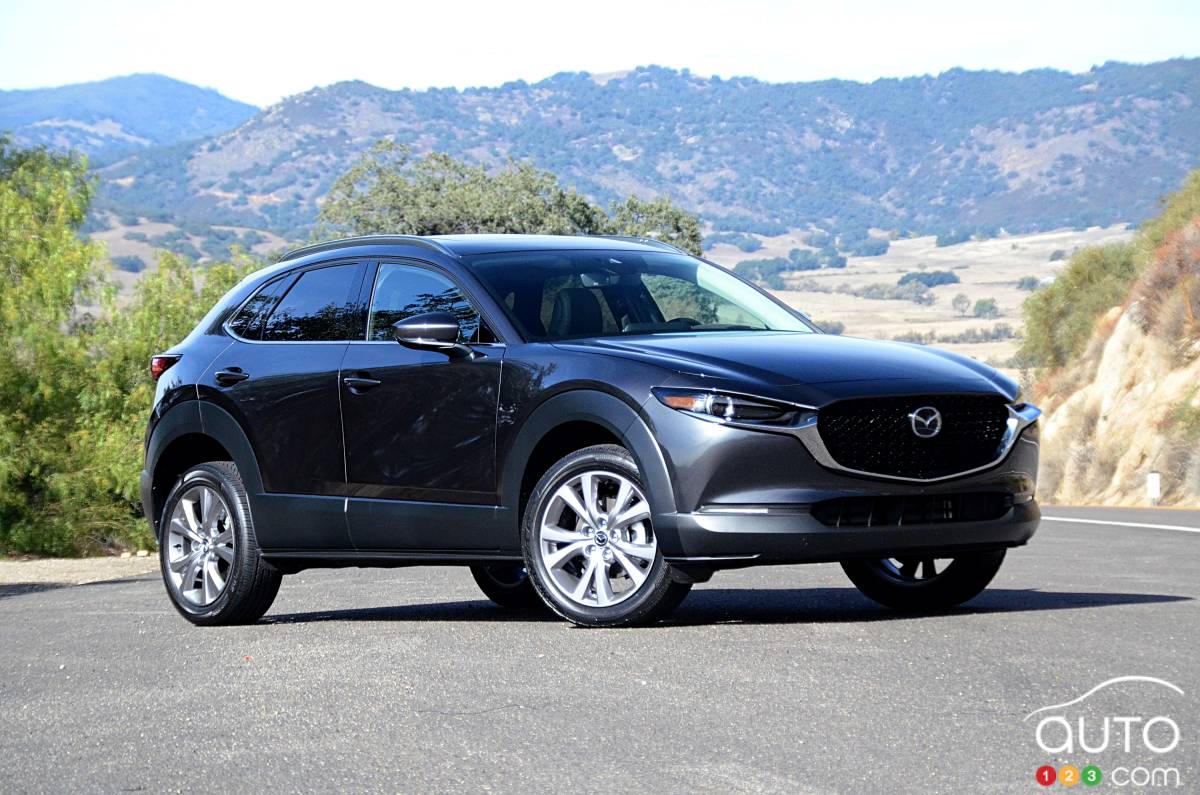 2020 Mazda CX-30 First Drive: The Perfect Half-Size?
Auto123 trudged reluctantly to sunny climes to test-drive the all-new medium-small 2020 Mazda CX-30
San Diego, CA – Today's automaker pretty much has to be present in every major segment on the market. It's also a good idea to be quick to react to developing trends. One such trend that has shown it has definite stating power? SUVs. Consumers can't get enough of 'em! The movement towards utility models is so overwhelming that sub-segments are cropping up, manufacturers wanting to have a model to fit every slice of the market.
Mazda is a good example, and this despite the fact that it has updated its fairly complete lineup of SUVs quite nicely in recent years what with the little CX-3, the popular compact-sized CX-5 and the CX-9 people-mover.
With these distinct models in the company's portfolio, you would think that a logical addition might be a return of the CX-7 – model Mazda jettisons a few years back. A model that would be a natural rival for the Ford Edge, Honda Passport, et al. But Mazda's strategists saw a hole further down the model hierarchy, down between the mouse-like CX-3 and the CX-5.
Mazda having decided to squeeze a new model into that tight spot, you would then think that a logical name for it would be the CX-4. Uh-uh. That nameplate is already in use on a model sold on the Chinese market, and Mazda has no plans to bring that one to the North American market.
Read more