2019 Audi A7 Review: Surprising All Down the Line
Author: Vincent-Aubé
Published: 12/9/2019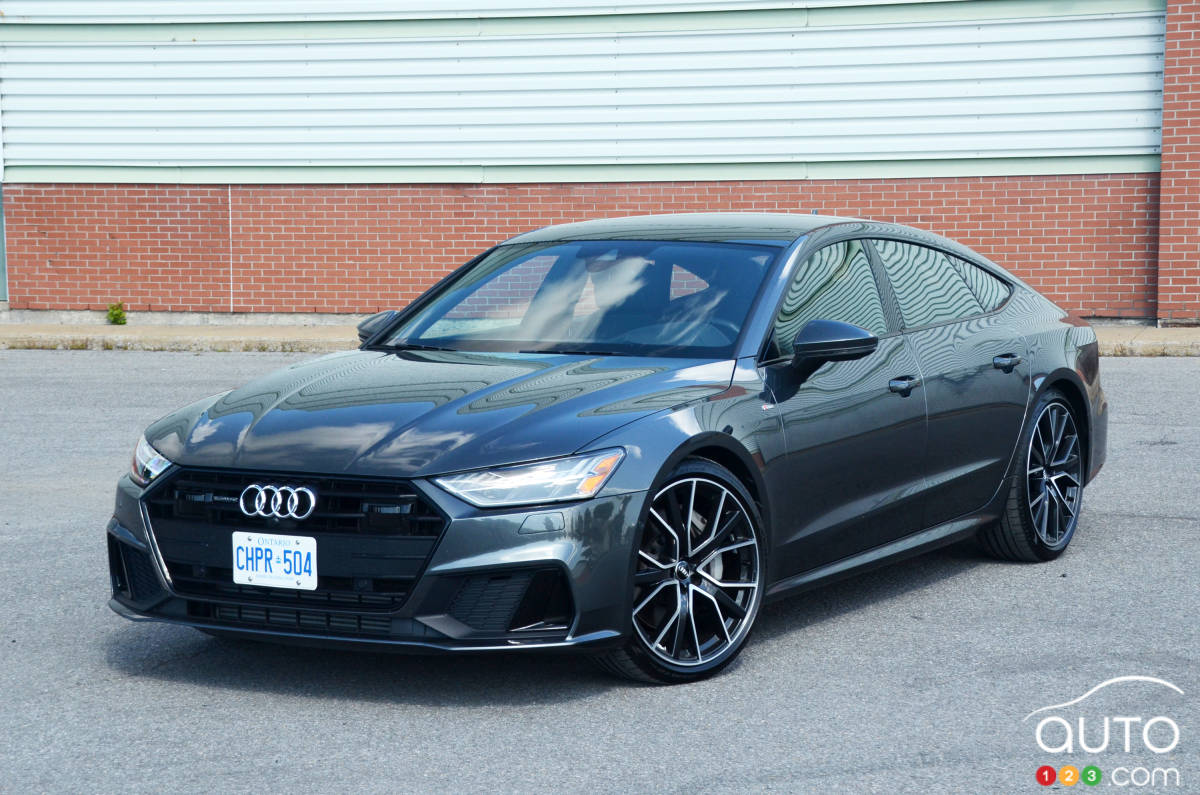 2019 Audi A7 Review: Surprising All Down the Line
Auto 123 reviews the stylish, surprising 2019 Audi A7 coupe-style sedan
German automaker Audi did not invent the idea of the coupe-sedan – that was the brainchild of Mercedes-Benz with its CLS – but the Ingolstadt-based manufacturer does get credit for the creation of the Sportback designation, which adds a rear hatch to the equation in the category of super-sleek sedans.
In fact the Audi A7, redesigned for 2019, picks up where it left off with its last iteration and comes with a purified silhouette, refined interior and, I exaggerate barely at all, performance that could make the Audi A8 blush.
And while the love affair between consumers and utility models continues to grow in intensity, this practical sedan option demonstrates that it is still possible to get around in total comfort in a vehicle that hugs the ground much more than do the brand's range of Q models (Q3, Q5, Q7 and Q8). I say practical because I happened to use the A7 on an errand to a certain Swedish-owned large-surface furniture store to pick up some pretty big and odd-shaped boxes. This is a five-door sedan that gives little ground to SUVs when it comes to every-day practicality!
Auto123 launches Shopicar! All new makes and models and all current promotions.
Read more