2020 Audi RS 6 Avant First Drive: Tasting forbidden fruit
Author: Benoit-Charette
Published: 11/26/2019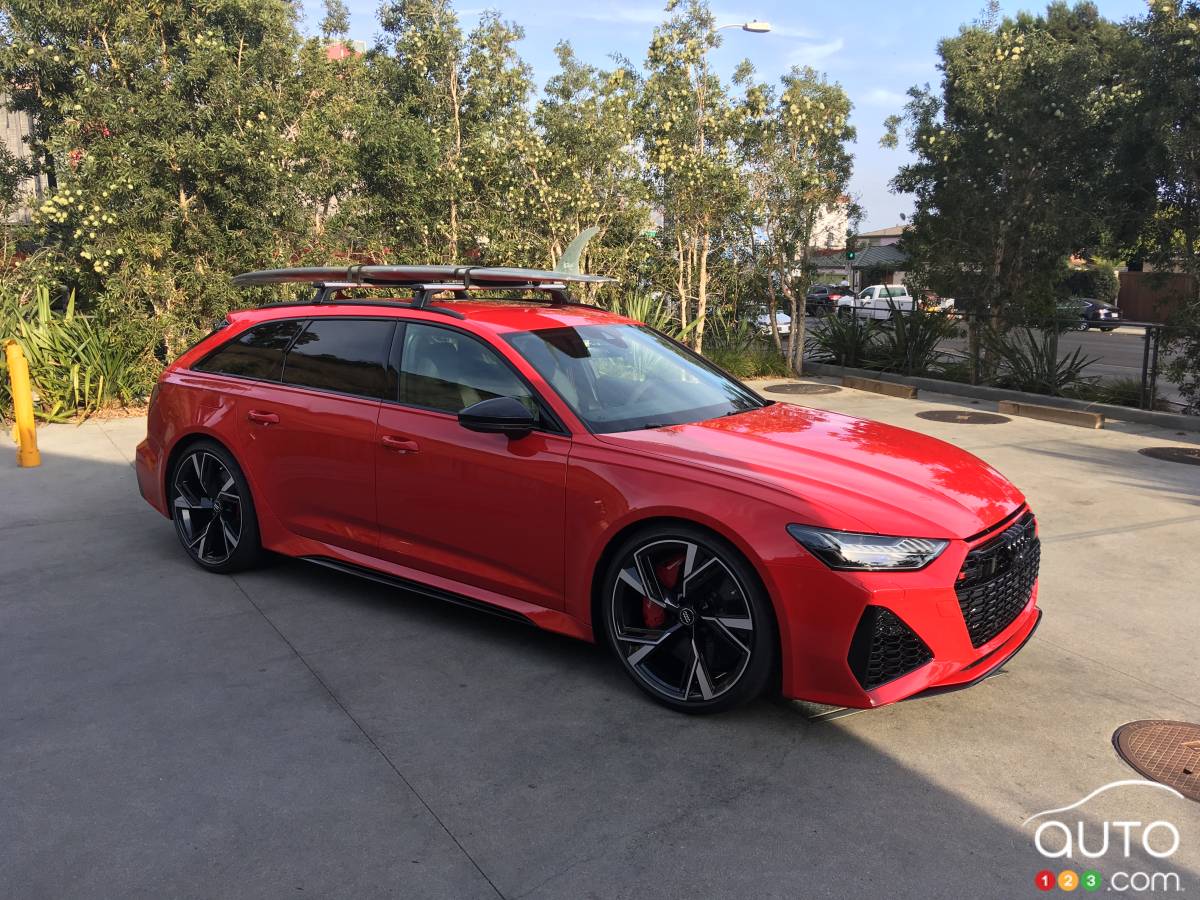 2020 Audi RS 6 Avant First Drive: Tasting forbidden fruit
Auto123 headed to the Malibu canyons in California for a first drive of the 2020 Audi RS 6 Avant
Malibu, CA - While fans of the brand and of wagons are certainly familiar with the RS 6, this is the first time the model will be sold on our market. And yet this is the fourth generation of this family hauler that always gives a smile to those in the family who takes themselves for a Schumacher.
The first RS 6 sold in Europe hit the road in 2002 with a 4.2L V8 also used at the time in the large A8 sedan, but with the output pushed to 444 horses.
The second generation got a V10 borrowed from the S8, but with its own unique melody and 570 horses. In Europe, the most recent RS 6 dates back to 2013, year which marked the return of a V8, this time a twin-turbo delivering 550 hp.
In 2020, Audi brings to market the first RS 6 with 4.0L twin-turbo V8 to hit 600 hp (in Europe; for North America it's a still-impressive 591). As mentioned, this is the first time our market gets to partake of this delicious forbidden fruit, and those who know the car are craving a taste. For good reason.
Read more