2019 Audi Q8 review: A(nother) trendy SUV
Author: Vincent-Aubé
Published: 11/19/2019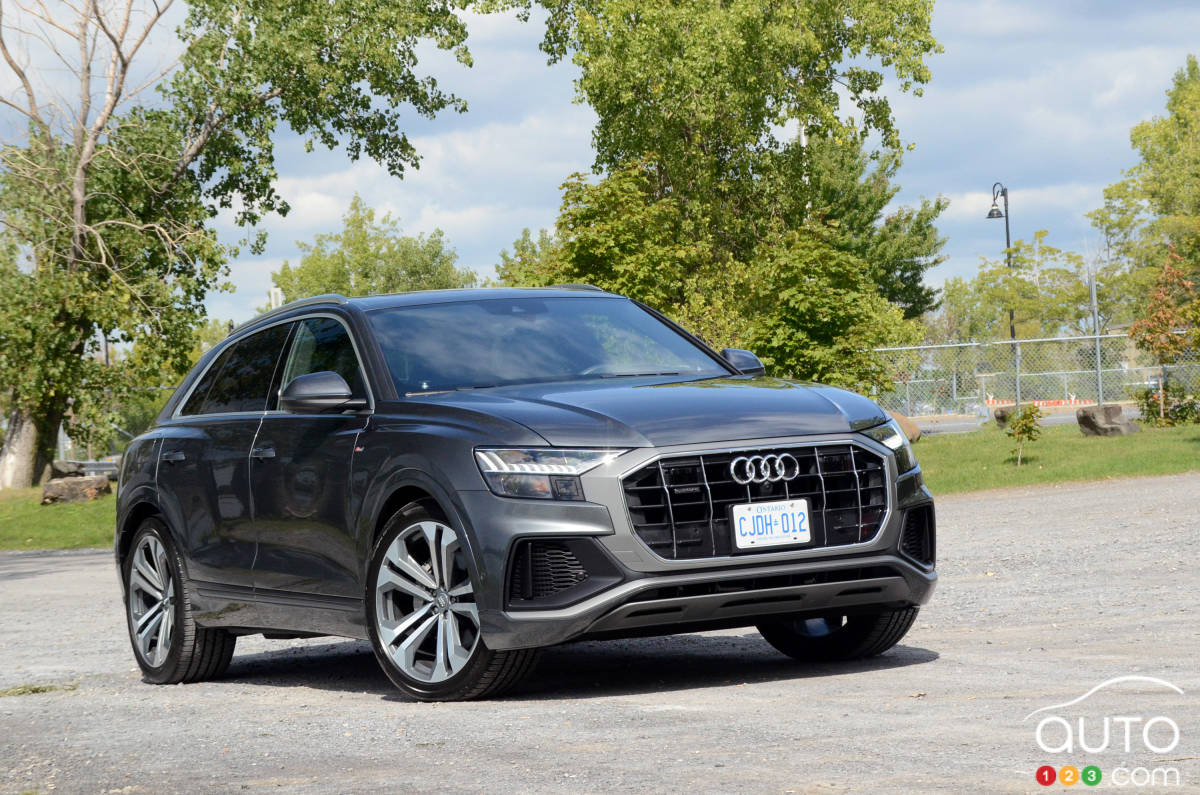 2019 Audi Q8 review: A(nother) trendy SUV
The 2019 Audi Q8 is gradually starting to show its face in Canada's more plush neighborhoods, after launching on the market a few months back. The sportier sibling of Audi's Q7 has taken on the role of flagship model of the brand's SUV lineup.
Not wanting to leave the field wide open to its long-time rivals BMW and Mercedes-Benz, Audi produced this more aerodynamic version of the Q7. Judging from the thumbs-up it received from attendees at this fall's Audi test drive, the newest member of the SUV fleet at Audi is set to be well-received among fans.
But the question remains: how does this sportier looking version of the Q7 behave? That's what I tried to find out recently. Now, it's important to remember that even though the new Q8 is equipped to run at high speed on a German highway, its real mission, especially here on Canadian soil, is to offer five people a super-smooth driving experience in a sophisticated, sumptuous environment.
Specifications of the 2019 Audi Q8
A Lamborghini Urus for (almost) a third of the price!
For those who follow the automotive industry, the MLB evo platform is no longer just an abbreviation used by employees inside the Volkswagen Group. On this architecture sit the latest midsize SUVs from the VW group (the Audi Q7, Bentley Bentayga, Porsche Cayenne and even Volkswagen Touareg, which is still available outside North America). The fastest of that bunch is the Lamborghini Urus, a high-sitting beast that I was also able to put to the test earlier this year.
Read more