2019 Ford Mustang GT Performance Pack Level 2 Review: The Anti-Bullitt
Author: Dan-Heyman
Published: 11/4/2019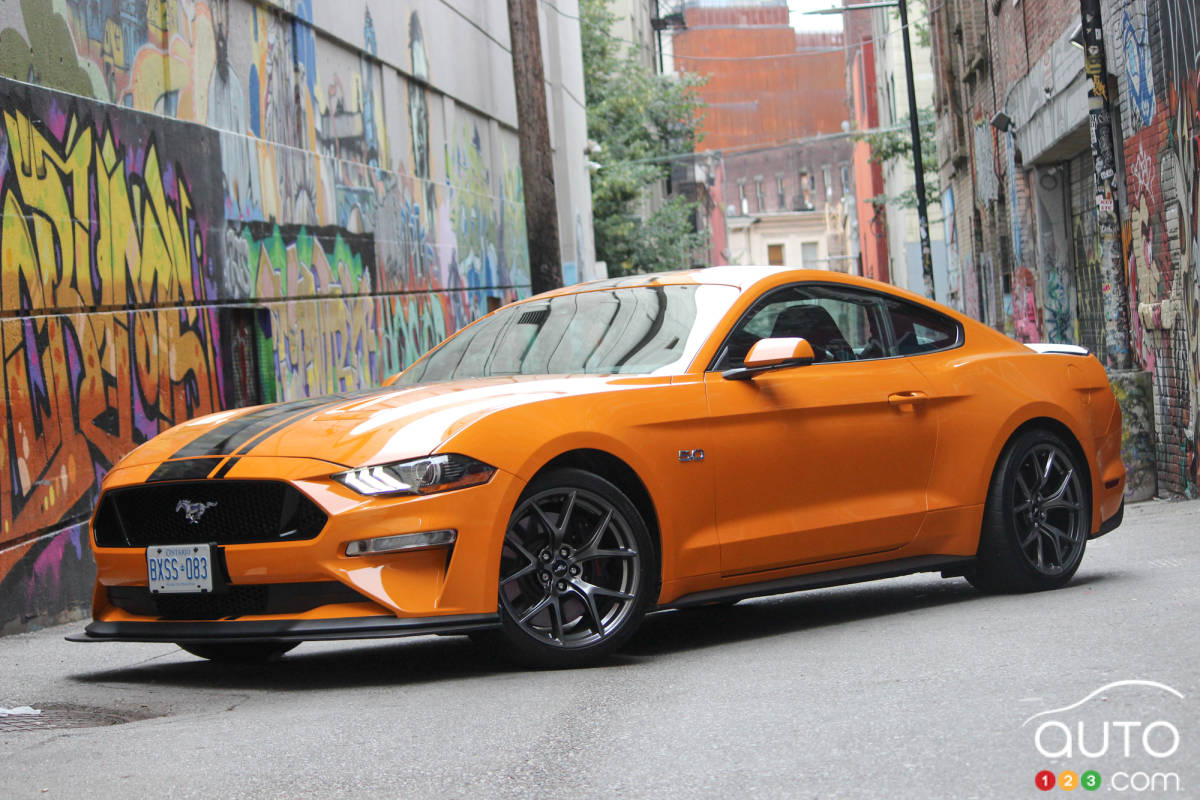 2019 Ford Mustang GT Performance Pack Level 2 Review: The Anti-Bullitt
Auto123 reviews the 2019 Ford Mustang GT with Performance Pack Level 2, in which Ford takes the performance add-ons of the Bullitt edition but leaves behind the visual extras
By this point, pretty much everyone knows about the Mustang Bullitt. In fact, everyone knew about the Bullitt version of Ford's iconic muscle car months – even years – before it was released for the 2019 model year. The black wheels, the green paint, the special brakes, power increase – all good stuff.
But what about a Mustang with all the go-fast bits from the Bullitt, but without all the visual Bullitt-ness; the anti-Bullitt, as it were?
That may not sound like a strange prospect, but when you're talking about a Mustang – or all muscle or pony cars, really – it can't just be about the performance, but the panache too. Cars like this need to feel and look special, or risk missing out on that je ne sais quoi that makes them so appealing. The Bullitt does so in spades; would the more standard-issue car be the same?
No wallflower
Well, my tester did its best to make sure it doesn't fade into the background looks-wise, with its yellow paint finish, stripes and dark wheels. It didn't have the red-painted brake calipers (or special Torq-Thrust lookalike wheels), but since my car was equipped with something simply called the Performance Package – Level 2 ("PP2" from now on), it got the same Brembo performance front brakes as the Bullitt features, with larger rotors. And while they aren't red with this package, they are black with red "Brembo" lettering on them and as a result, still look achingly cool.
Read more