2019 Ram 1500 Rebel Off-Road Review: The Off-Road More Traveled
Author: Vincent-Aubé
Published: 10/1/2019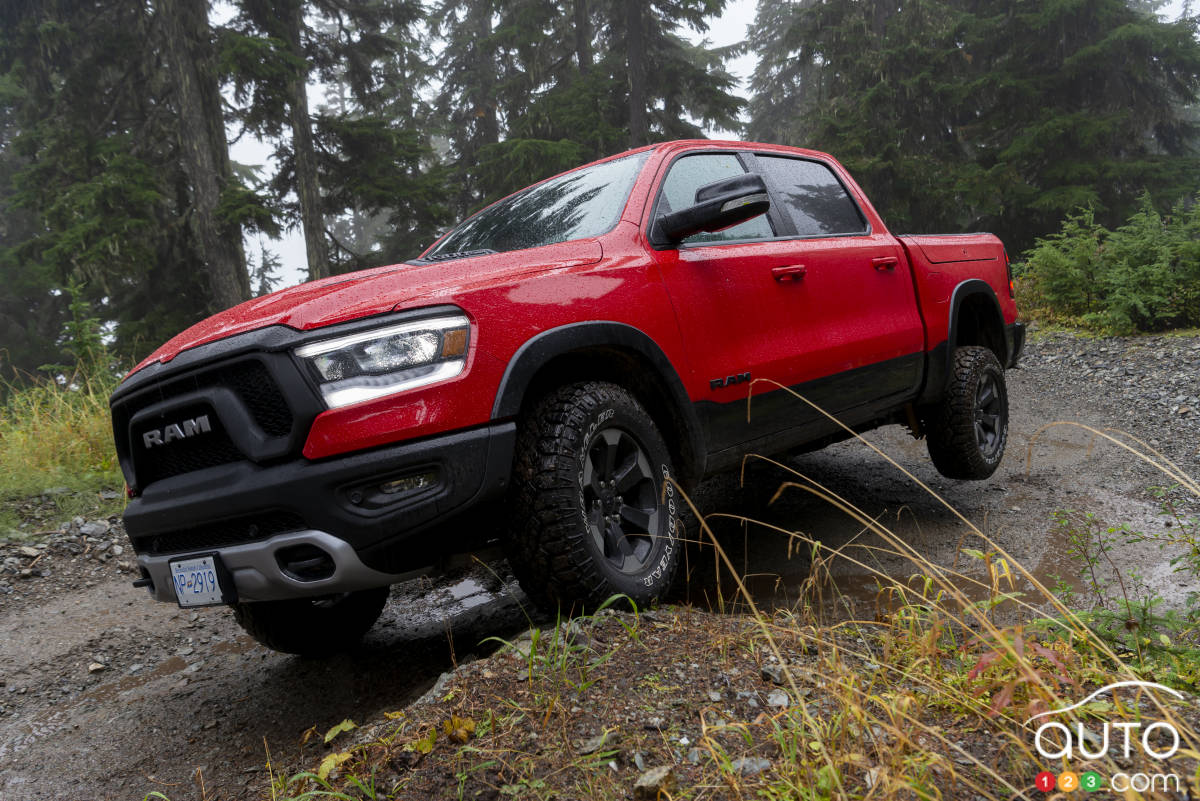 2019 Ram 1500 Rebel Off-Road Review: The Off-Road More Traveled
Whistler, B.C. – Off-roading as a pastime, or at least as a theoretical possibility, has gained a lot of traction on the market in recent years. Auto manufacturers have figured out that consumers want to drive around in a vehicle that looks rugged, and have dutifully produced quantities of models and versions suitably decked out in outdoor clothing.
Mixed in among them, however, real 4x4s continue to ply their trade, even drawing greater interest on the market. Case in point is the Jeep Wrangler, which its maker is cranking out at full capacity; then there's the recent debut of the Land Rover Defender, and soon we'll also have the highly anticipated Ford Bronco to kick around in. And there are more.
The same phenomenon can be seen in the pickup truck segments. There are genuinely extreme editions like the Ford Raptor and the Chevrolet Silverado ZR2 Bison… and there are the others that dress themselves up for effect.
The Ram 1500 Rebel is a full-size truck that's also part of this trend towards greater machismo. That said, despite its upgraded off-road capabilities, the Rebel is not really a direct rival of Ford's Raptor, a vehicle with a suspension designed to survive big jumps at high speed and blessed with a 450-hp twin-turbo V6.
Just the same, Ram is all too aware of how much fans like the Rebel, a version that when twinned with the Ram Sport (exclusive to Canada) accounts for half of Canadian sales of the 1500 truck model. The days when trucks' looks didn't matter are long gone!
Read more