Los Angeles 2019: The 2020 Mazda CX-30, the hot new rookie on the squad
Author: Daniel-Rufiange
Published: 11/20/2019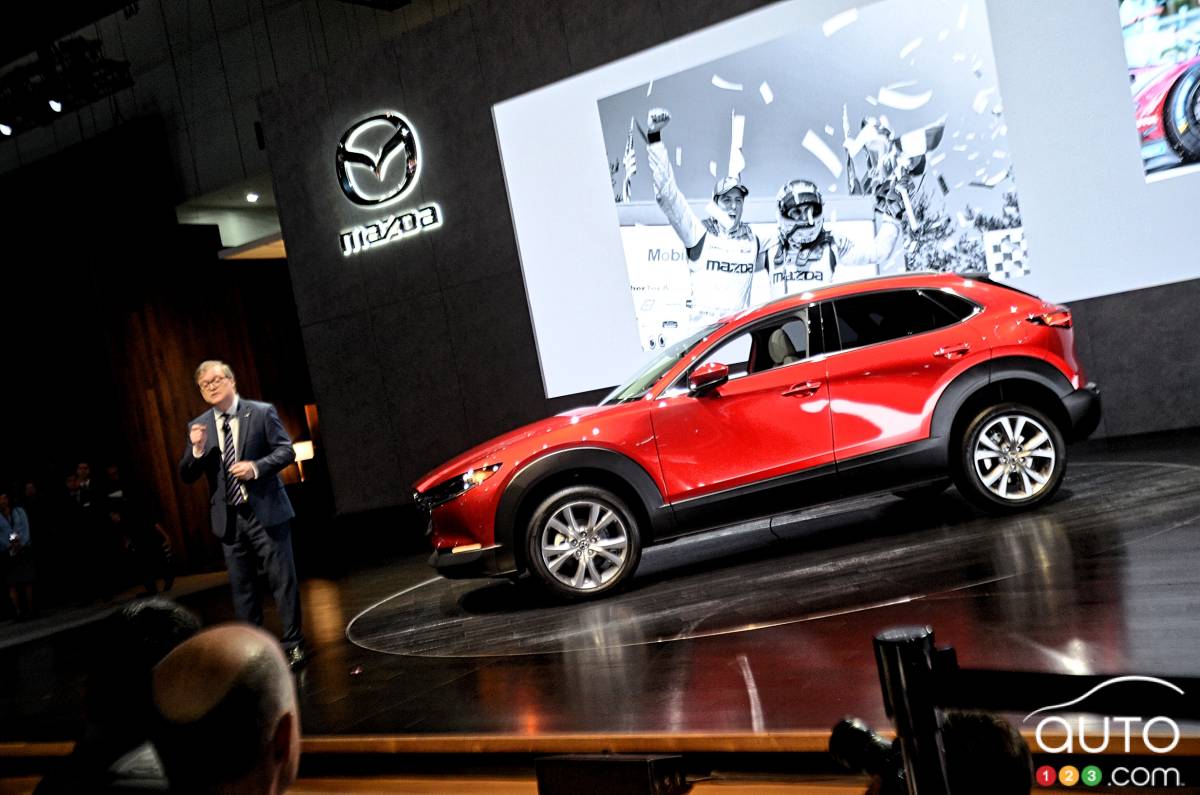 Los Angeles 2019: The 2020 Mazda CX-30, the hot new rookie on the squad
The Mazda family of products in North America just welcomed a new member with the public debut of the new all-new Mazda CX-30 SUV. Auto123 was on hand for the big reveal at the Los Angeles Auto Show today.
What's so new and different about the CX-30? We look into what Canadian consumers are in for when the model hits the market.

The design conception
The CX-30 slots into the brand's lineup between the CX-3 and CX-5. So why not simply call it the CX-4? Because that is the name of a Mazda model sold only on the Chinese market. But what's in a name anyways? Style-wise the new small SUV is the second to be developed by the company according to its Kodo design philosophy, which stands for soul in movement.
With this new model Mazda is looking to fill the hole between the CX-3, too small for some, and the CX-5, needlessly big for other folks' daily driving needs. From the look of it, it's clear Mazda feels there's demand out there for something sportier on the styling front.
Mazda says it wanted to meet four wants expressed by consumers in regards to this new model. The format, for starters, seeks to meet as many needs as possible – good for everyone. The design, second, is meant to generate emotion, touch a sensitive chord with motorists. Third, the interior space, which like the outside offers just the right volume – not too much, not too little. Lastly, the level of performance and comfort, which should meet very high expectations.
The interior
Inside, the CX-30 benefits from the new multimedia interface we've already seen in the new Mazda3. It's good that it's new, of course, but it also means the CX-30 inherits some of the faults we noted in the 3. Still, the main screen is 8.8-inch, and the commands on it are controlled via a turn-knob down between the two front seats, on the lower console. Another, 7-inch screen sits in front of the driver to provide essential driving data.
Read more