Tokyo 2019: Mitsubishi MI-Tech Concept Shows its Insides
Author: Benoit-Charette
Published: 10/23/2019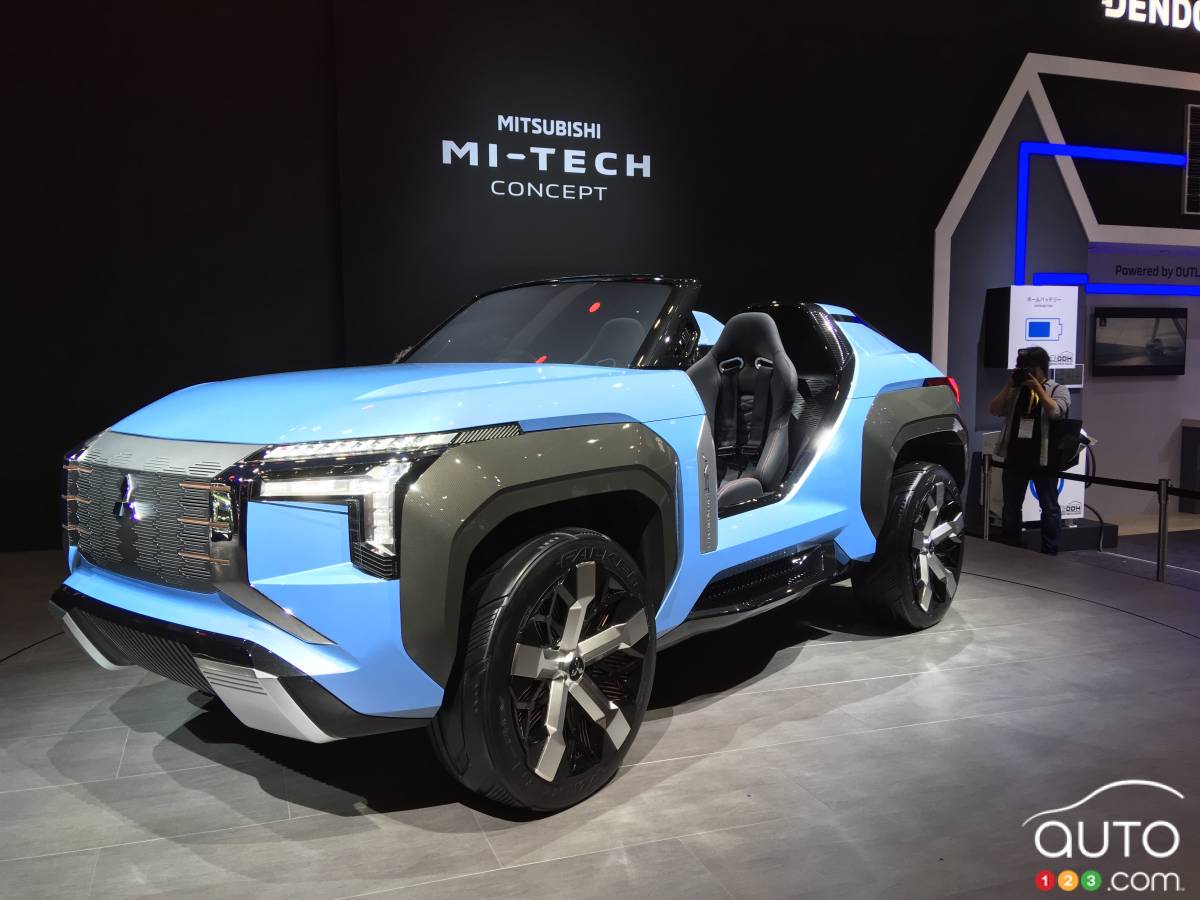 Tokyo 2019: Mitsubishi MI-Tech Concept Shows its Insides
On the first day of the 2019 Tokyo auto show, Mitsubishi debuted a new concept called the Mitsubishi MI-Tech
Have you ever imagined going off-road with a vehicle with no doors, no roof and a powertrain that combines a turbine engine and four electric motors? Well, Mitsubishi did imagine it, and they've named it MI-Tech, for Mitsubishi Smart Technology. But before you head to a dealer to grab one, know that this is a concept that will never see the light of day. Rather, it's meant to showcase the direction that the brand wants to take in the coming years.
Mitsubishi has already announced that its lineup in future will consist only of SUVs, but that it doesn't want to give up its sporty genes. And so we see in this concept very aggressive styling, with lines seemingly cut with a sharp knife. The general design is compact and wide, and there's neither roof nor doors, so high-speed careening through river beds in the woods would not be recommended.
The interior, unsurprisingly, is very tech-heavy with a full-screen head-up display.
Under the bonnet, the MI-Tech is powered by four electric motors, each controlling an individual wheel. This allows it to fine-tune power in off-road settings. The powertrain is a plug-in hybrid configuration that produces electricity when the turbine engine is flat. Mitsubishi opted for the turbine because of its high power, small size, quiet operation and the fact that it can run on any combustible liquid.
Read more