Frankfurt 2019: Porsche introduces 911 Carrera 4 variants
Author: Daniel-Rufiange
Published: 9/10/2019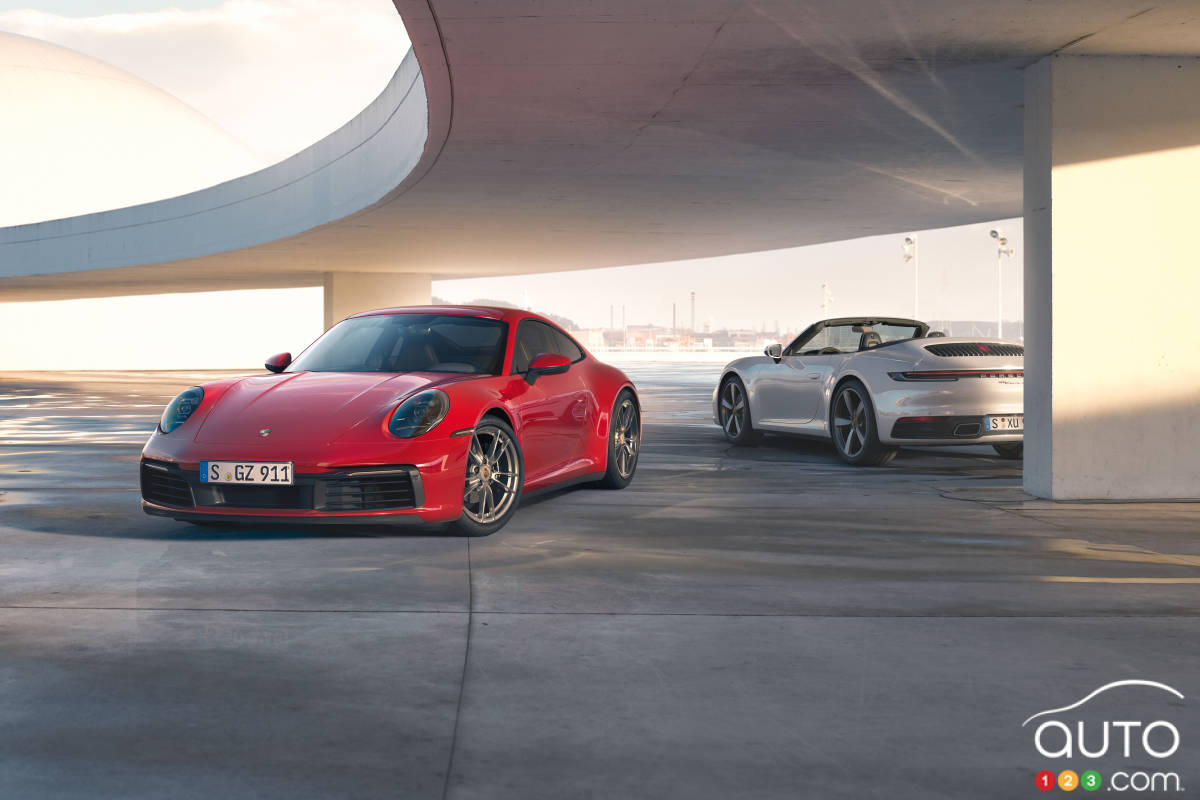 Frankfurt 2019: Porsche introduces 911 Carrera 4 variants
The current generation of the Porsche 911 gots its official kickoff in November 2018 at the Los Angeles Auto Show. As per tradition at the German automaker, that debut is being followed in subsequent months with the rollout of different variants.
Today at the Frankfurt auto show, Porsche showed up with new Carrera 4 variants under each arm. As their name suggests, both the coupe and convertible versions of the 911 Carrera 4 function with all-wheel drive.
Of all the 911 variants, the Carrera is the model that best delivers a balance between power, comfort and conviviality, during all four seasons.
To power the Carrera 4, Porsche is using a flat-6 turbocharges engine making 379 hp and 331 lb-ft of torque, with the only transmission an automatic 8-speed dual-clutch unit. This powertrain can take the model from a stop to 100 km/h in only 4 seconds (for the convertible, add another 0.2 seconds to that).
Porsche has also given the new editions a new system for the front axle. The clutch and differential are now air-cooled and feature reinforced components. These improvements, along with Porsche's adaptive damping system, make for improved grip on all types of road surfaces. To help with that even further, an electronically controlled limited-slip rear differential can be added as an option.
Read more