New York 2019: Hot debut for the Kia HabaNiro Concept
Author: Daniel-Rufiange
Published: 4/18/2019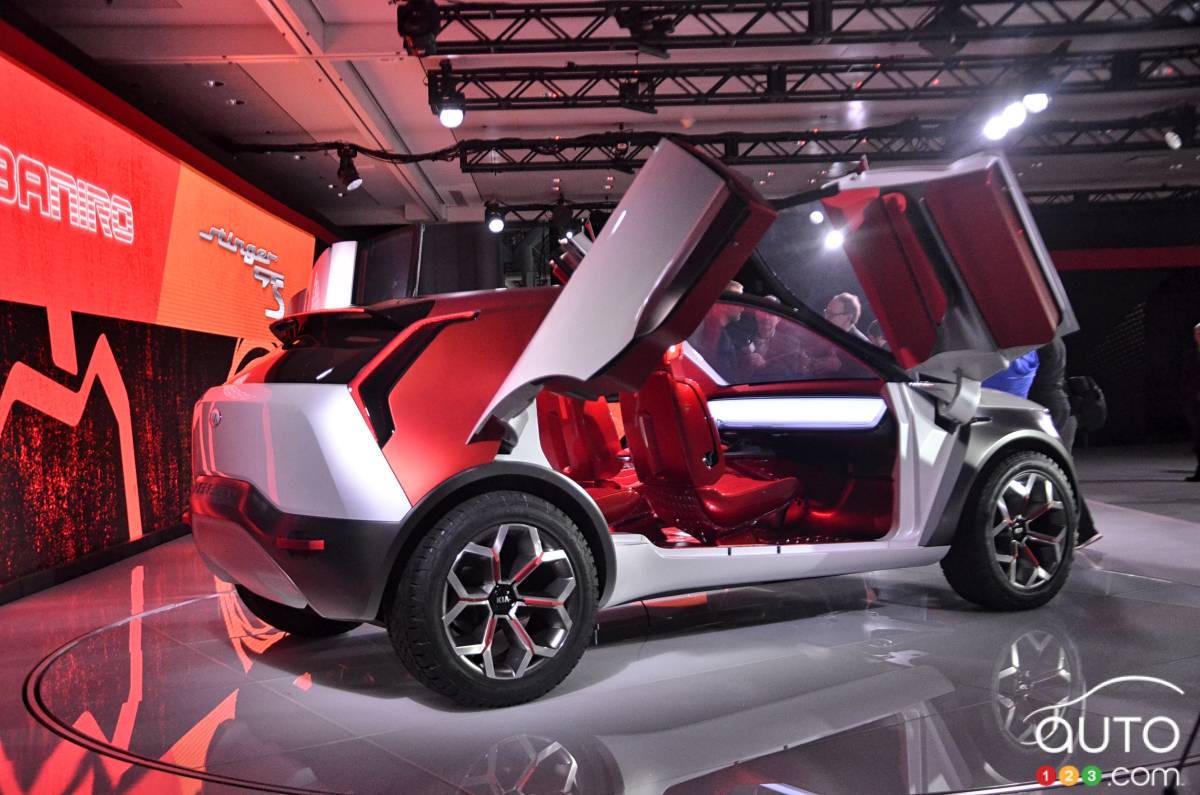 New York 2019: Hot debut for the Kia HabaNiro Concept
Car shows never lack for presentations high in flash, tech, nuttiness, beauty or any combination of those qualities. Generally, what's being displayed is a vehicle about to go into production in the weeks or months to come. But concepts are also a common presence and a big draw at events like the New York Auto Show. Not only do they make us dream about vehicles of the future, they allow automakers to test out new technologies and systems in development.
This year, a spicy new number was revealed during a media day that was otherwise fairly sedate: the Kia HabaNiro Concept.
Even when spotted at a distance, it's clear this is one of the most spectacular products on display at the 2019 show.
Basically, this is a small all-electric utility model with all-wheel drive. Range on a full charge estimated by Kia at 500 km. But the immediately remarkable feature of the HabaNiro is its set of butterfly-wing doors. This has been seen of course with coupes in the past, but it's very rare to see that setup on a four-door model.
The effect is undeniable spectacular, not least because of what's revealed of the interior when the doors are up. The interior is extremely streamlined (as in, almost devoid of stuff) and decked in a striking red finish. Even the tri-colour exterior is a sublime eye-catcher.
Read more