New York 2019: A future founded on tradition for the 2020 Subaru Outback
Author: Daniel-Rufiange
Published: 4/18/2019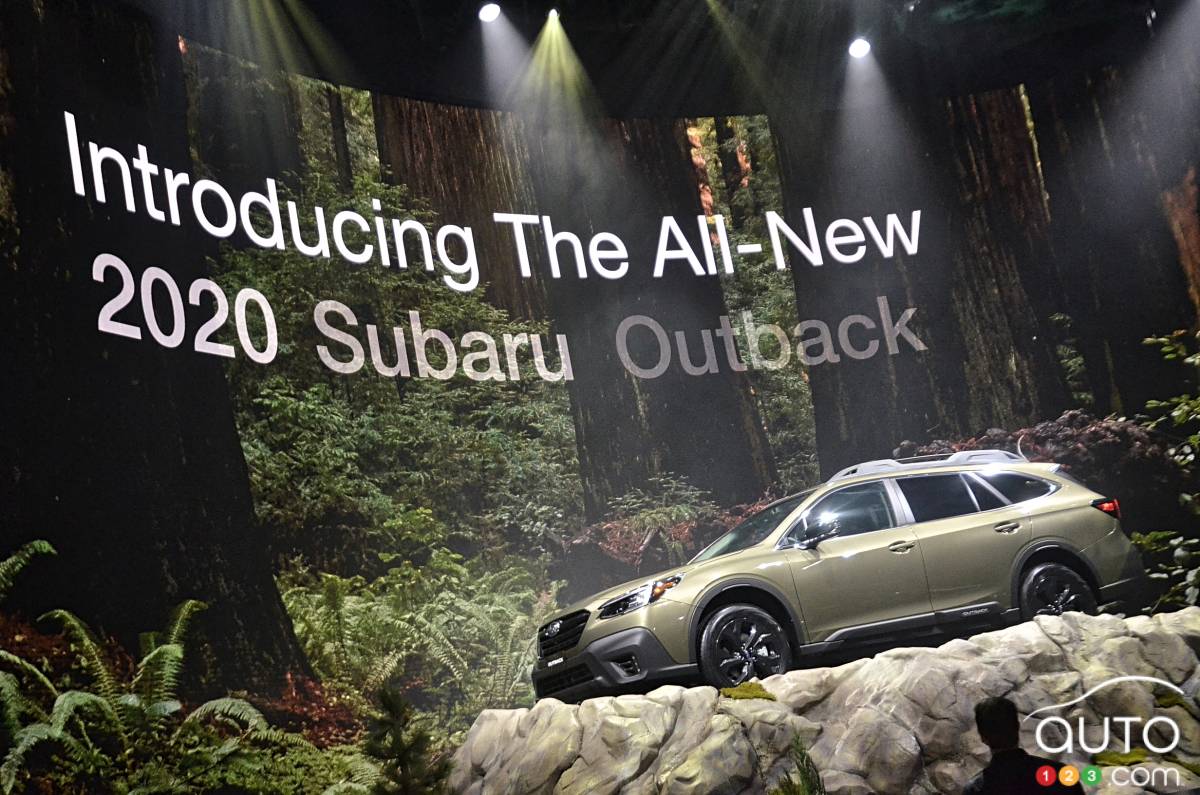 New York 2019: A future founded on tradition for the 2020 Subaru Outback
Subaru, as well all know, sure has its share of enthusiastic loyalists, and in certain parts of North America it has been explosively successful. Case in point is the northeastern part of the U.S. where the realities of winter can pose a challenge for motorists and their vehicles.
Subaru's choice of the New York Auto Show to present the next-generation of its top-selling model is therefore no surprise. As per Subaru's usual MO, the changes made to the new 2020 Outback are subdued. Tradition and continuity are the watchwords here, clearly.
In a sense this is pretty understandable. The formula has been successful, so why mess with it? The Outback is versatile and able to take on virtually any challenge, and it offers pretty unbeatable value.
The esthetic changes are subtle enough that it takes a sharp eye to discern them at first glance. What that body sits on, though, is all-new. According to Subaru, the new platform the Outback sits on makes for increased stiffness of between 70% and 100%, this in regards to torsion, or lateral movements of the front, or simply to the rigidity of the sub-chassis in back. That engineer's jargon translates into a more-solid and engaging driving experience.
Subaru says the structure is also 40% more absorbent during front and side impacts.
Read more