Nissan bringing IMq electric concept to Geneva
Author: Daniel-Rufiange
Published: 2/27/2019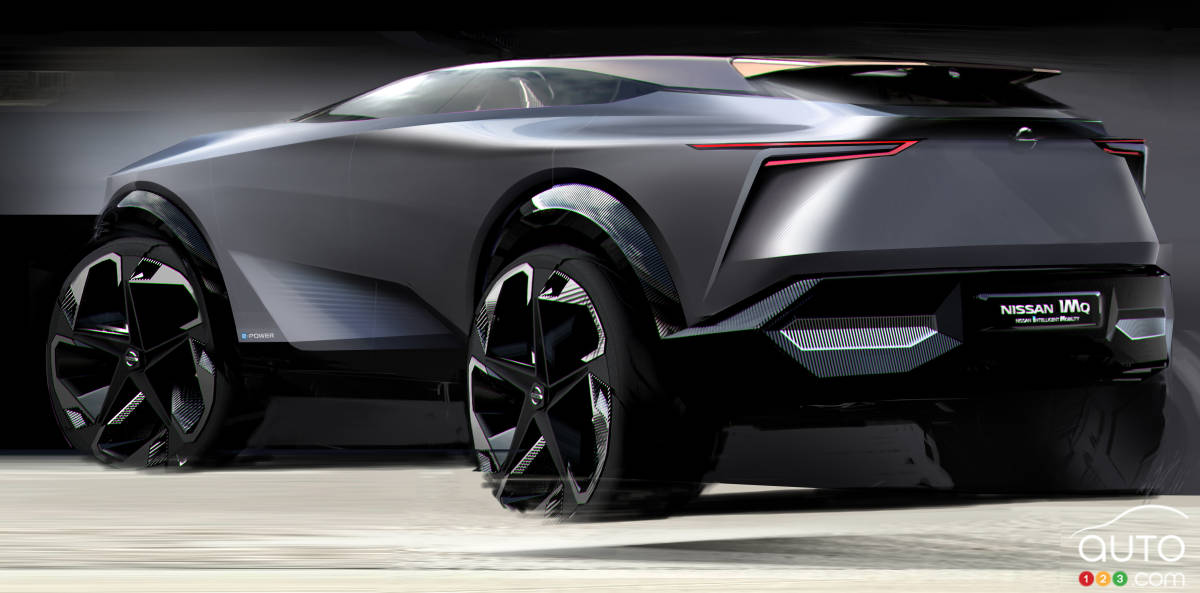 Nissan bringing IMq electric concept to Geneva
Nissan is the latest in a long line of manufacturers that have teased the models they'll be revealing at the Geneva Motor Show with early images or tidbits of information. The Japanese automaker will be bringing along to the show a new peek at its vision of future "intelligent mobility".
The IMq concept is conceived to provide a foretaste of what the company is developing in terms of autonomous driving technology. Of course we're extrapolating here, because other than the first image and a short video released by Nissan, the company has provided close to no details on the prototype.
Esthetically, there's no doubt as to the nature of this vehicle: this is a concept pure and simple. In many cases a prototype will feature certain lines that are relatively close to what a production model could get. Not so here. Still, it's interesting to note the design signature being adopted with a concept like this, because it can prefigure the visual language the automaker wants to adopt in the next few years.
In other words, might we be looking at an early ultrasound of the future Rogue and Qashqai SUVs?
And though Nissan has been tight-lipped about the way the IMq is actually supposed to work, we're working on the assumption it will be powered at least in part by electricity, as with the IMs concept presented in Detroit in January.
Read more