Hyundai Teases Tucson N Line Package Ahead of Geneva Debut
Author: Derek-Boshouwers
Published: 2/21/2019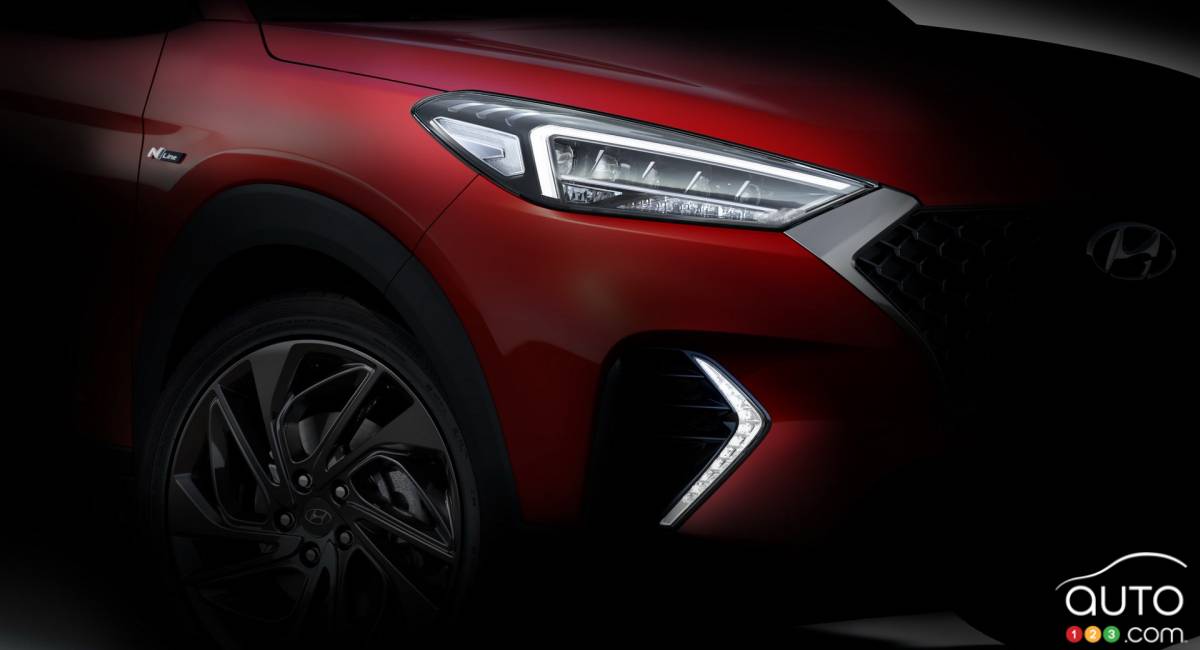 Hyundai Teases Tucson N Line Package Ahead of Geneva Debut
Hyundai has teased via two images the N-Line appearance package that will adorn its Tucson SUV ahead of the official presentation at the Geneva Motor Show in early March.
It's important to keep in mind that there are two distinct N-badged product offerings from Hyundai. N models of certain of its models, for example the 2019 Veloster N, benefit from increased power, sportier configurations and overall enhanced performance capabilities.
N Line, not N
N Line, on the other hand, refers to an appearance package only, which sportifies the visuals of a model but doesn't touch on performance. This is the version of the Tucson being teased here.
According to Hyundai, the Tucson N Line will benefit from a "dynamic new specification" that includes "motorsport-influenced details inside and out."
We know very few of those details at the moment. The two images show a revised front bumper decked with LED lighting and, inside, leather-covered sport seats with contrasting red stitching.
Read more