Volkswagen Will Bring an Electric Dune Buggy to the Geneva Auto Show
Author: Daniel-Rufiange
Published: 1/31/2019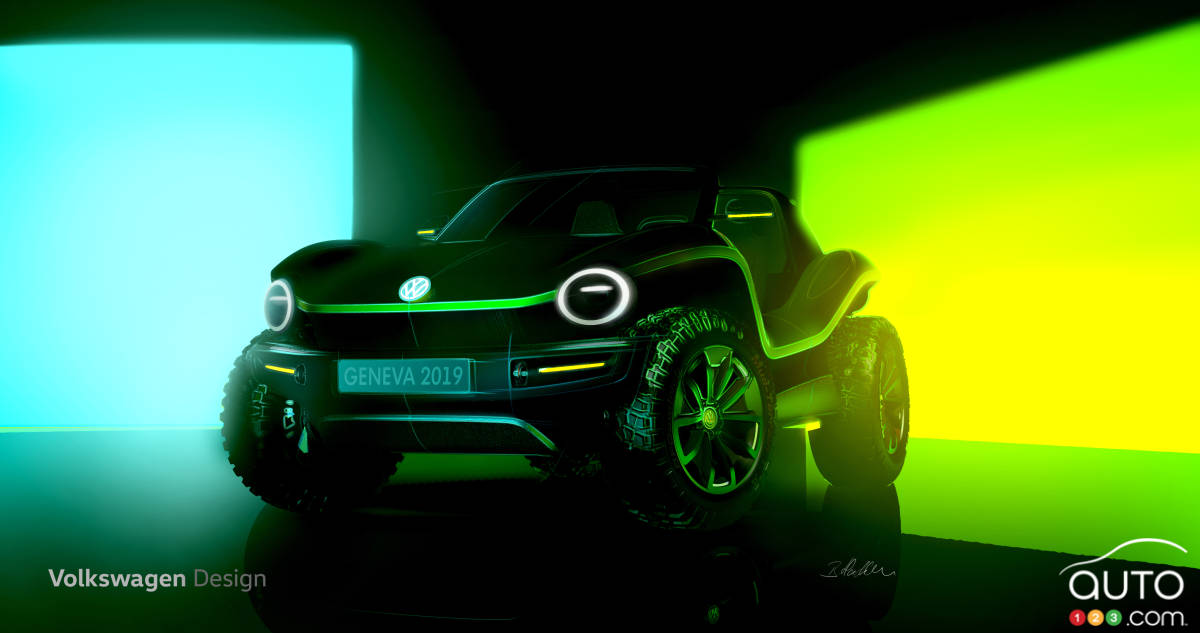 Volkswagen Will Bring an Electric Dune Buggy to the Geneva Auto Show
The rumour first sprung up in the month of December, and we now have confirmation that Volkswagen will be showing off a Dune Buggy electric concept at the next Geneva Auto Show.
The prototype gives the original Meyers Manx, first introduced in 1965, a futuristic twist.
The design team in charge of the project was careful to avoid creating a retro product pure and simple. So for example VW's modern interpretation doesn't sit on the chassis of the Beetle, as it did originally, but rather on the company's new MEB modular platform. This architecture was designed to accommodate a variety of different kinds of electrified vehicles, so the new project is an opportunity for Volkswagen to show off its great versatility.
Unfortunately, we'll have to wait for the official unveiling of the concept in Geneva on March 5 to learn more about its inner workings.
Volkswagen's head of design, Klaus Bischoff, did have this to say:
Read more