Canadian Pricing, Details for 2019 Toyota RAV4 Hybrid Revealed
Author: Derek-Boshouwers
Published: 1/18/2019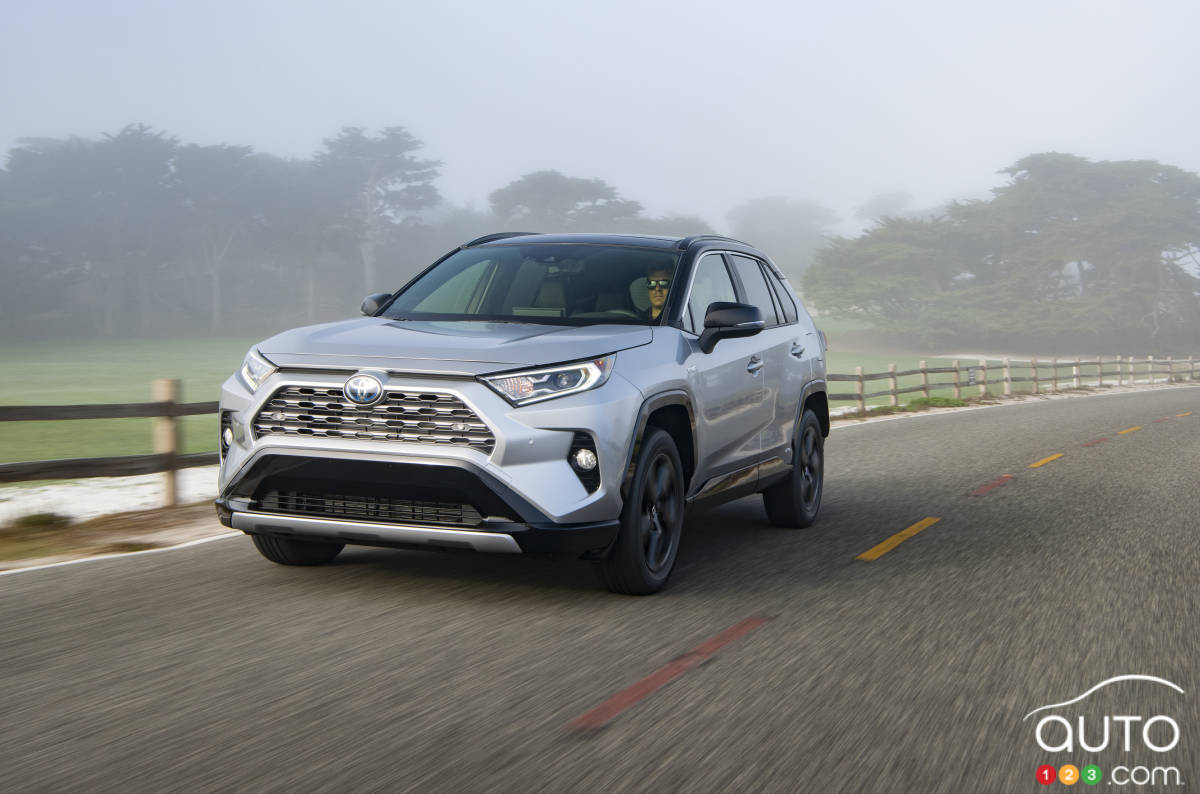 Canadian Pricing, Details for 2019 Toyota RAV4 Hybrid Revealed
Toyota used the occasion of the Montreal Auto Show to introduce to Canada several models, including the 2020 Supra, 2020 Corolla sedan and first Corolla hybrid. But it also used its turn at the mike to announce Canadian pricing and trim details for the next-generation 2019 Toyota RAV4 Hybrid. We had previously received pricing for the regular versions of the revamped new RAV4 SUV.
Read our review of the 2019 Toyota RAV4
"As we launch this all-new, sporty and advanced RAV4 Hybrid, it's easier than ever for Canadians to embrace the future of the automobile. With competitive and affordable pricing on the 2019 Toyota RAV4 Hybrid lineup, we addressed any reservations that Canadian drivers may have on paying a premium for hybrid technology."

- Cyril Dimitris, Vice President, Toyota Canada
The 2019 Toyota RAV4 Hybrid rests on the same new Toyota New Global Architecture (TNGA) as the regular RAV4. But the Hybrid is built around the Toyota Hybrid System II – the latest iteration of the company's gasoline-electric hybrid technology.
Read more