Detroit 2019: The Nissan IMs Concept, or the future of electric according to Nissan
Author: Daniel-Rufiange
Published: 1/15/2019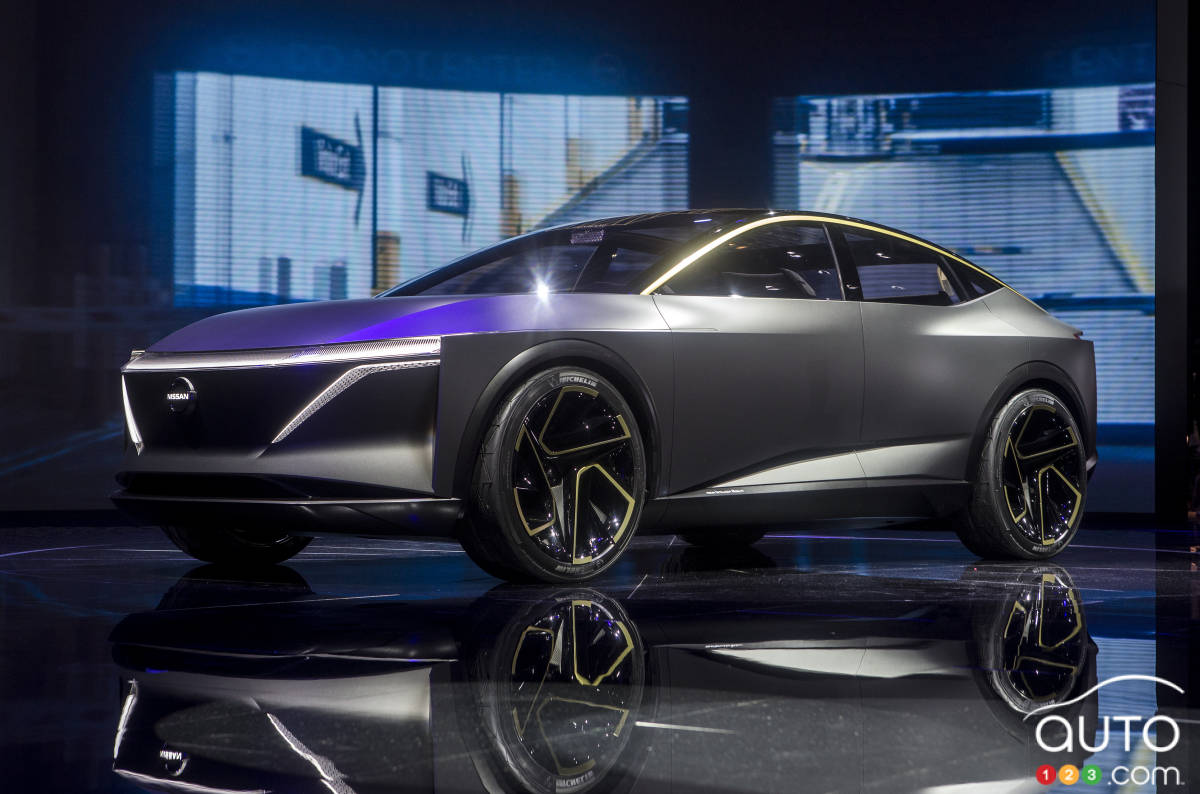 Detroit 2019: The Nissan IMs Concept, or the future of electric according to Nissan
As we've seen over the past two days, the last wintertime Detroit auto show before it moves to June next year has featured a wide range of muscular sports models and rugged trucks. But electric models have been on hand in the Motor City as well, if only to remind everyone of the direction the industry is inexorably taking.
That Nissan chose to debut an electric sedan (and not an SUV) raised some eyebrows at the NAIAS. Of course, the Nissan IMs also drew attention for its spectacular styling as well as its unique interior, which features a central "Premier Seat" in the back. In the rear, in fact, the exterior parts of the three seats can be folded down to make room for a larger centre sofa offering more comfort.
The electric configuration of the model cleared the way for Nissan's designers to let their imagination run wild in creating the IMs' interior space. A futuristic dashboard featuring immense screens thus sits facing the driver.
The car also is freed of B pillars, instead featuring suicide-type doors for optimal ease of entry and exit. The IMs also appears to be sitting quite high off the ground, and in fact Nissan is presenting it as a high-riding sedan.
For its mechanics the concept gets two electric motors that together provide 483 hp and 590 lb-ft of torque; that power is distributed to all four wheels. An imposing 115 kWh battery helps give the IMs a range of 380 miles, or 612 km.
Read more