Detroit 2019: The new 2019 RAM HD Drops In
Author: Daniel-Rufiange
Published: 1/14/2019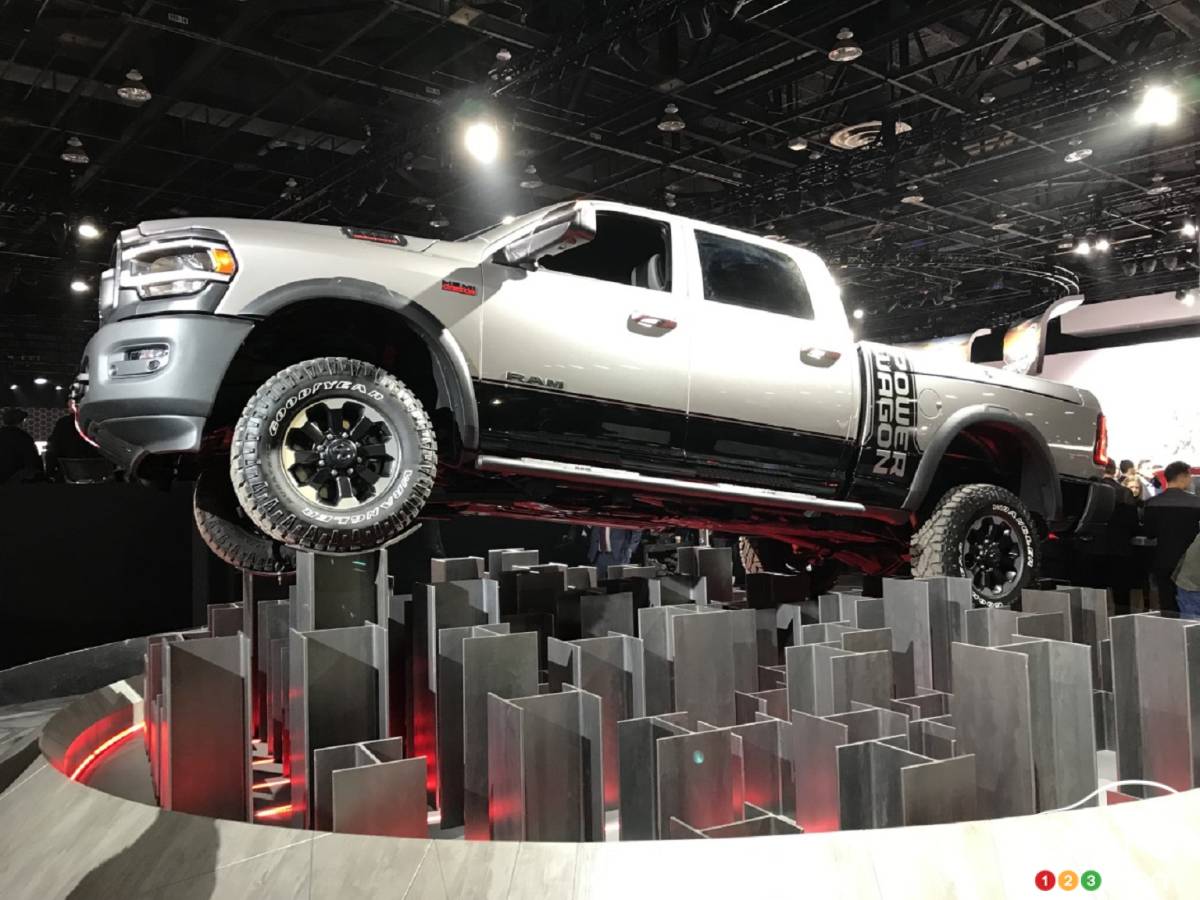 Detroit 2019: The new 2019 RAM HD Drops In
Ford made an early splash at the Detroit auto show today with its 700-hp Ford Mustang Shelby GT500, but RAM, whose presentation came right after, had its own crazy number to throw around. The occasion was the unveiling of its RAM HD pickups.
As is the custom when one of the Big Three American manufacturers rolls out a new pickup generation, the super-rugged version of the new product gets launched in the months following the other trims. And launch usually means an impressive show of force of some kind, because after all this is the primary vocation of such a vehicle.
So it was that we got the official debut of the RAM HD (Heavy Duty) trucks. And the crazy number alluded to had to with torque, of which the new truck will get up to 1,000 lb-ft. Or at least, a diesel variant of the model will.
The day torque surpassed that milestone was long in coming and not really a surprise. The previous RAM HD benefited from between 800 and 900 lb-ft.
As in years past, the RAM HD can be had in 2500 or 3500 configurations. In each case, the models geta new chassis made of 98.5% high-strength steel. Other revised components include new shocks, a new multimedia system and semi-autonomous drive functions.
Read more