Detroit 2019: The 2020 Ford Mustang Shelby GT500 Makes its Big Entrance
Author: Daniel-Rufiange
Published: 1/14/2019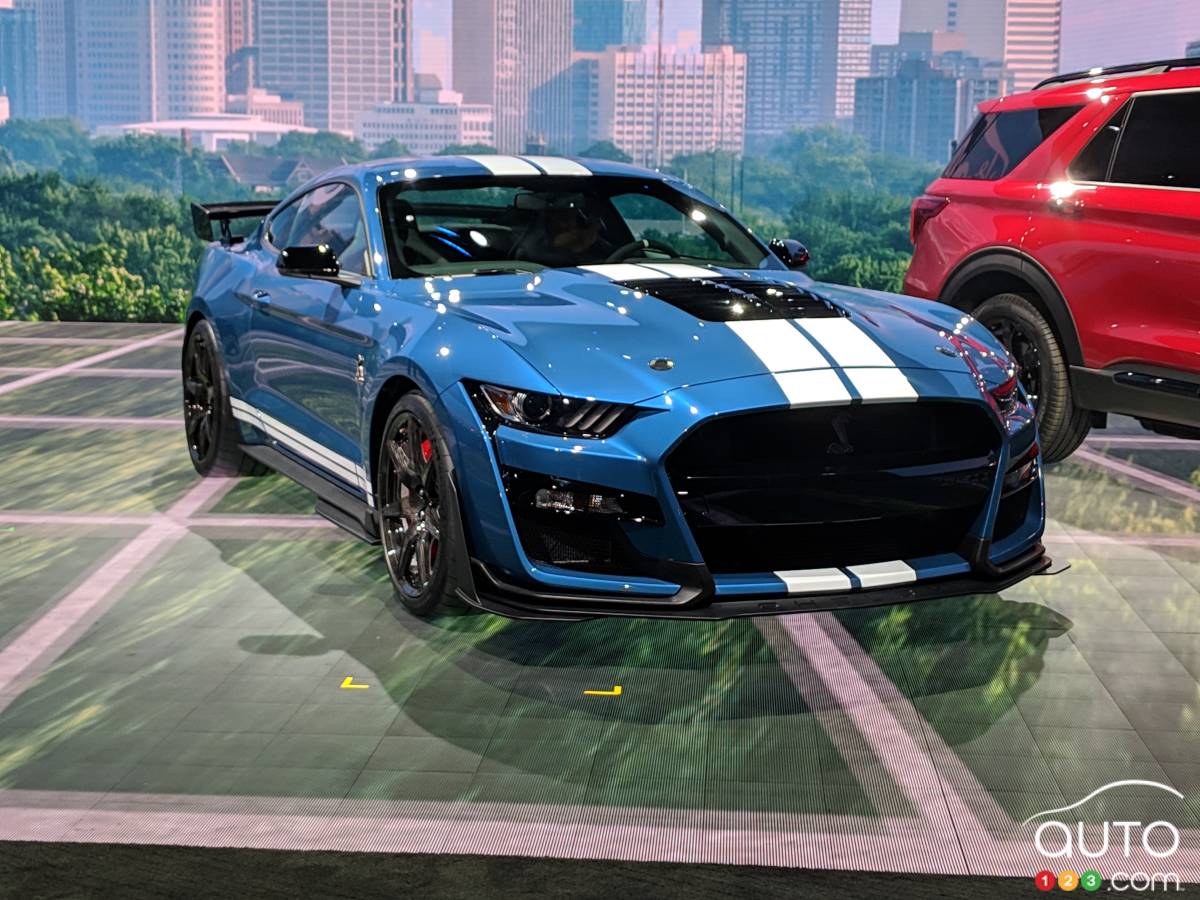 Detroit 2019: The 2020 Ford Mustang Shelby GT500 Makes its Big Entrance
Press day at this year's North American International Auto Show started in style. The first company to make a presentation was Ford, as per tradition at the Detroit show, and while what they brought was not a surprise it certainly set the tone for the event.
After a long, long wait, the 2020 Ford Mustang Shelby GT500 has finally been unveiled. And what makes this version special? For starters, it's the most powerful street-legal Ford ever built. Which is saying something.
We might be standing on the edge of the electric-car era, but a sporty car fitted with a fire-breathing gas engine will always get the blood boiling.
In this case the engine is a 5.2L supercharged V8 delivering over 700 hp. For the rest, it's become customary for Ford to stay a little vague regarding the performance specs of the model it's unveiling. Part of that is because the numbers can vary somewhat, depending for example on the type of fuel fed into the gas tank.
Still, we managed to get some interesting details, including some news about the 7-speed automatic transmission, which will introduce the dual-clutch feature into a Mustang for the first time. Unfortunately, it will be the only transmission offered, which means that the new GT500 will not get a third pedal. Many will be disappointed to hear that; performance is one thing, driving pleasure is another.
Read more