Detroit 2019: World Premiere for 2020 Toyota Supra
Author: Derek-Boshouwers
Published: 1/14/2019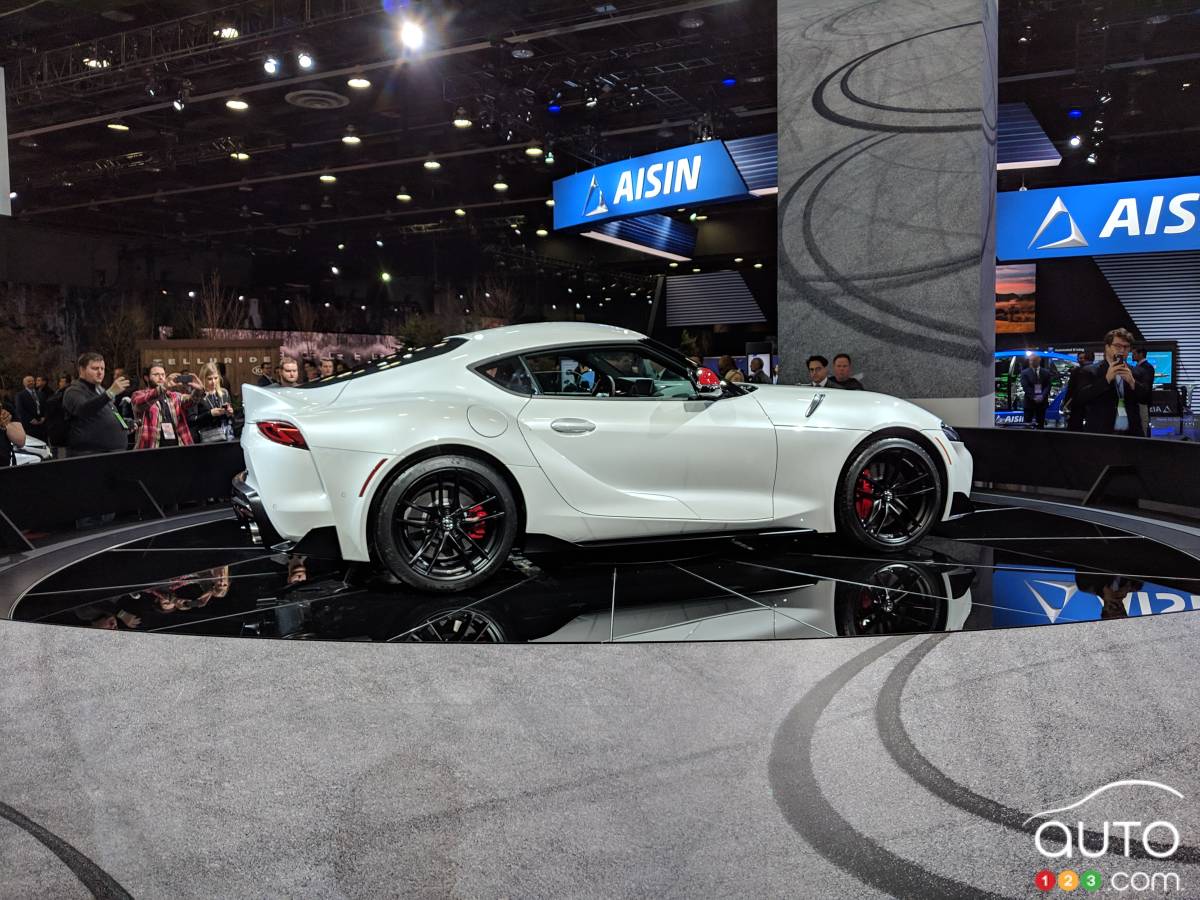 Detroit 2019: World Premiere for 2020 Toyota Supra
The Toyota Supra is reborn. The 5th-generation GR Supra has been officially unveiled at the North American International Auto Show in Detroit. The highly anticipated first model produced by Toyota GAZOO Racing for the global market finally shows the world its full face. Without doubt it is one of the start attractions at this year's Detroit show.
Toyota says the new Supra is heavily inspired, both in terms of its lines and of tis mechanics, by the 1967 Toyota 200 GT as well as the 1993-2002 Supra, and benefits from a design that evokes the FT-1 concept from Calty. In front, the grille is bold and prominent and is flanked by two large air intakes, while in back, the prominent, arching rear integrated spoiler helps to suppress aerodynamic lift. The trapezoidal rear bumper shape conveys a dynamic sense of movement toward the tires.
The six-lens LED headlights integrate both daytime running lamps and turn signal functions to create a distinctive lighting signature for the new Supra. The rear combination lamps feature a simple structure with the turn, tail and stop functions integrated into the distinctive main ring shape. The backup lamps are LEDs located in the centre of the lower bumper.
Choice of colours available to buyers include bold red, matte grey with a touch of blue, silver, black and dark grey.
The first model to carry the Supra name in North America in 21 years features a two-person interior focused, of course, on the driver. The very low centre of gravity and the 50/50 weight distribution give it the tools needed to get the most out of what the powertrain delivers.
Read more