Already 20 MOPAR Accessories on Display for the Jeep Gladiator
Author: Daniel-Rufiange
Published: 12/3/2018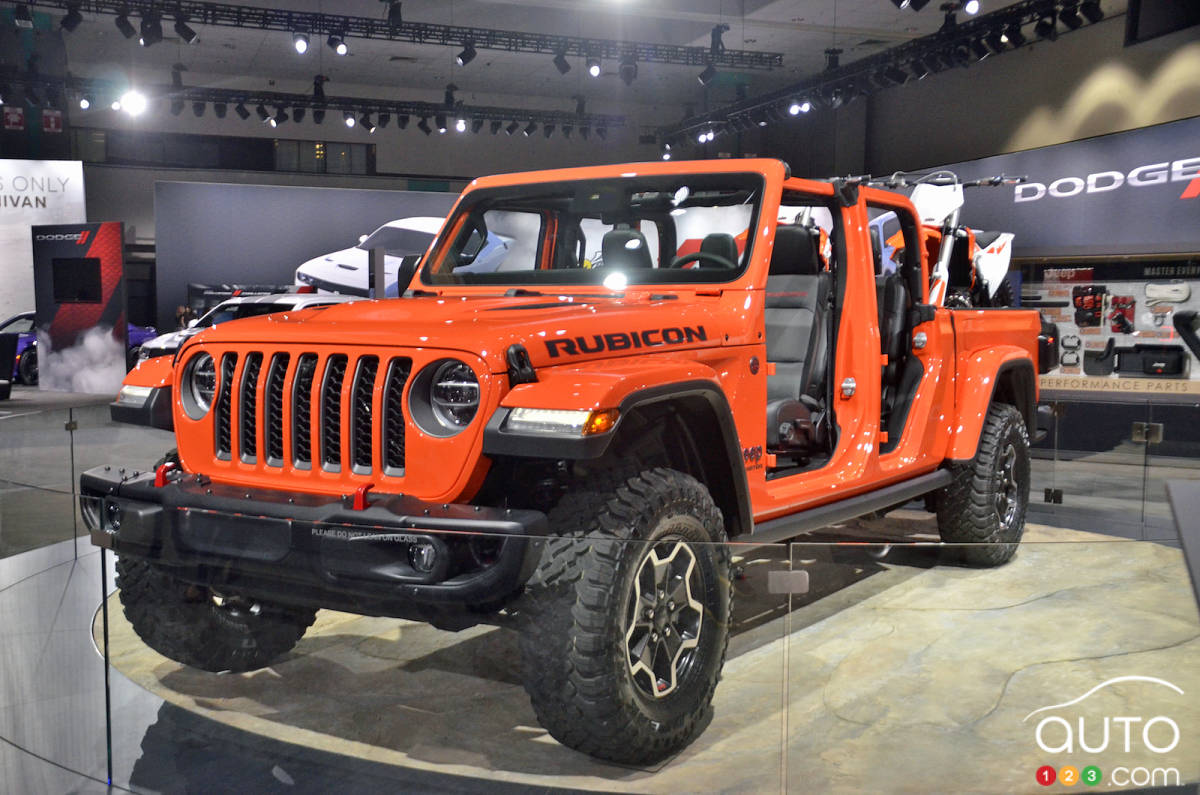 Already 20 MOPAR Accessories on Display for the Jeep Gladiator
The Jeep Gladiator officially unveiled in Los Angeles was arguably THE star attraction of the Auto Show's 2018 edition. During media days it was almost impossible to get into close range with the pickup because of the crowds hanging around it, as if checking it out from every angle and taking countless photographs would somewhat give a feel for what it's like to drive the thing.
Jeep is certainly aware of the enthusiasm the product is already generating, even though it won't launch before the second quarter of 2019. The FCA division is taking the ball given it and running all out with it, by displaying the Gladiator in Los Angeles with 20 model-exclusive MOPAR accessories.
Among these are the special tube doors, a performance package that gives a vehicle two more inches of ground clearance, a cargo security system for motorcycles and even a storage bin for the bed. The latter has locking doors.
Sur le plan de la performance, un collecteur d'admission d'air froid de même qu'une légère modification à la hauteur de l'échappement promettent une hausse de la puissance et du couple. On n'a pas de chiffres à ce propos, mais les gains devraient être négligeables. À la base, le Gladiator recevra un V6 de 3,6 litres. Au service de cette nouvelle camionnette, ce bloc proposera une cavalerie de 285 chevaux et un couple de 260 livres-pieds.
L'acheteur aura le choix entre une boîte manuelle à six rapports ou une transmission automatique à huit vitesses.
Read more