Los Angeles 2018: The 2020 Kia Soul Debuts
Author: Benoit-Charette
Published: 11/29/2018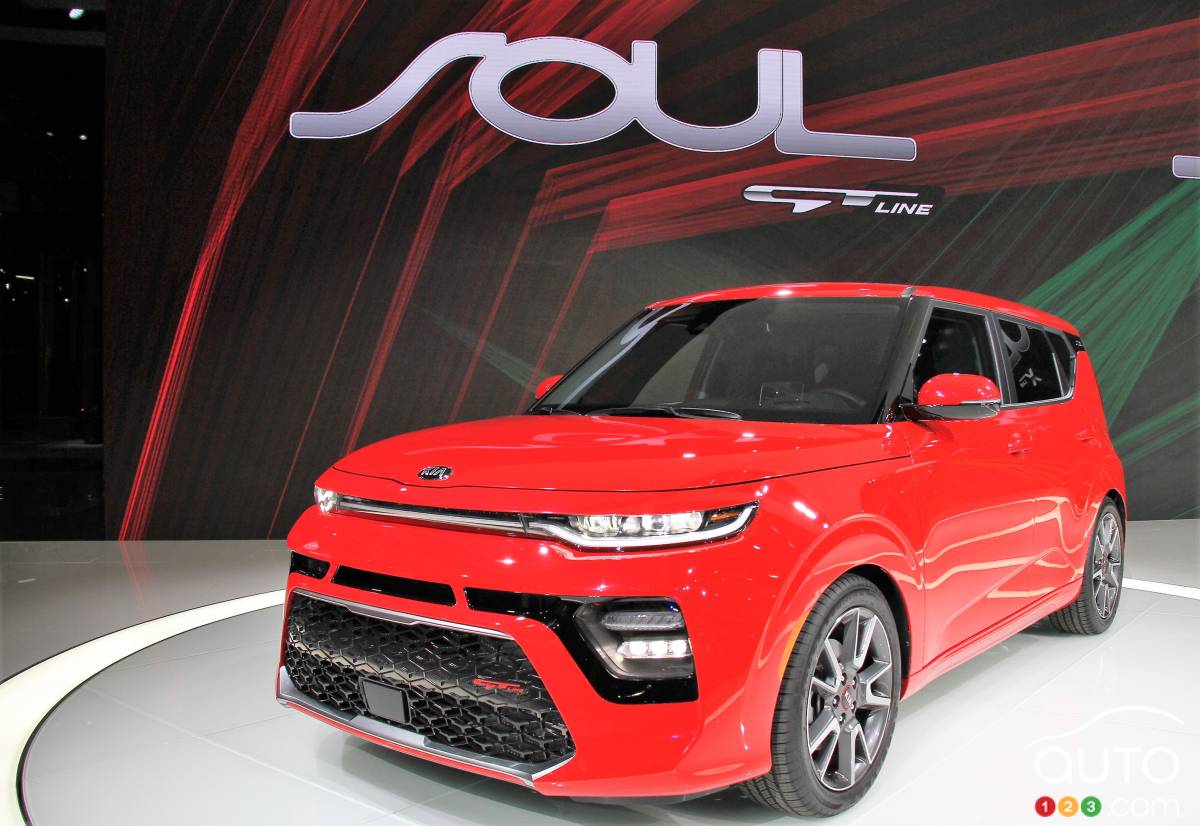 Los Angeles 2018: The 2020 Kia Soul Debuts
When Kia introduced its Niro, most people assumed it meant the end of the Kia Soul. Maybe another year or two, then out to pasture for the unique little SUV. But the Soul managed to make room for itself in the hearts of many consumers, and Kia has decided that it was worth keeping it alive. Not only that, the automaker has just unveiled a brand-new third-generation edition of the little city 'ute, which continues to wear its unusual styling with pride.
As unique as ever
Even with the proliferation of small SUVs and crossovers disembarking on the market, still nothing else out there looks like the Soul. The new generation has held on to the basics of its visual signature, and is being offered in six-count-'em-six variations: LX, S, X-Line, GT-Line, EX, "EX Designer Collection"… plus the new Soul EV.
While the Soul, as mentioned, keeps its overall boxy shape and bold attitude, the contours are now more sculpted, the details have been fine-tuned and the technical lighting elements are downright futuristic and youthful.
Here are our main takeaways from our first encounter, in terms of its exterior:
· New designs for the headlights
· Thin-look daytime running lights and turn signals
· Bigger front grille with a distinctive two-tone treatment
· The front wings add volume for a better-balanced look
· Wrap-around boomerang-shaped 3D rear lights
· The distinctive C pillars get Soul badging

Mood lighting
If you've been anywhere near the marketing campaigns for the Soul since its introduction, you know how central a role music plays in branding the Soul. For the model's third generation, its designers and engineers turned up the volume for the interior, so to speak. You get soft lighting emanating from the door panels and a unique 3D-type surface on the upper door panels, and it's possible to synchronize the beat of the music coming from the Soul's audio system with a rainbow of personalized colours. Dual-zone climate control and wireless charging can be added as options.
Read more