Los Angeles 2018: 2019 Honda Passport gets stamped
Author: Derek-Boshouwers
Published: 11/28/2018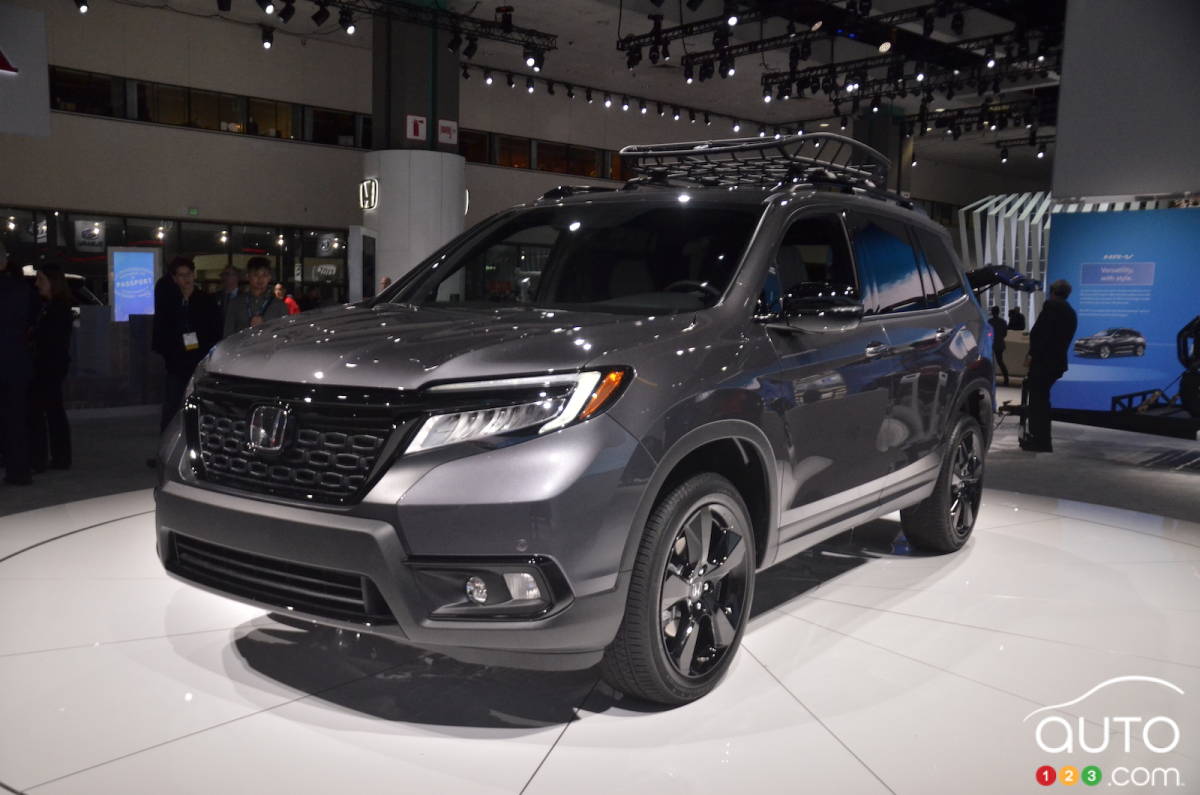 Los Angeles 2018: 2019 Honda Passport gets stamped
Honda's newest utility model is making its world debut today at the Los Angeles Auto Show. The SUV can fit five and slots in to the Japanese automaker's SUV lineup between the smaller CR-V and the larger Pilot.
Designed in its entirety by Honda's U.S.-based R&D teams, the V6-powered Passport is clearly intended to appeal to consumers on this continent.
"The all-new 2019 Honda Passport provides the on-road comfort and nimble handling buyers will appreciate on their daily commute with the robust off-road and all-weather capability that make for a great weekend adventure vehicle."

- Jean Marc Leclerc, Senior Vice President of Sales and Marketing, Honda Canada
All-purpose and off-road ready
The model's reinforced unibody frame, direct-injected i-VTEC V6 engine, fully independent suspension and nimble steering are designed to make it ideal for driving both long distances and shorter commutes. The off-road capability offered by the Honda i-VTM4 torque-vectoring all-wheel drive and its four-mode Intelligent Traction Management system (included standard) allow the Passport to handle harsher terrain normally reserved for less refined body-on-frame or off-road focused SUVs like the Toyota 4Runner, for example.
Read more