2021 BMW M440i xDrive Review: Shed a Tear for This Endangered Species
Author: Vincent-Aubé
Published: 1/21/2021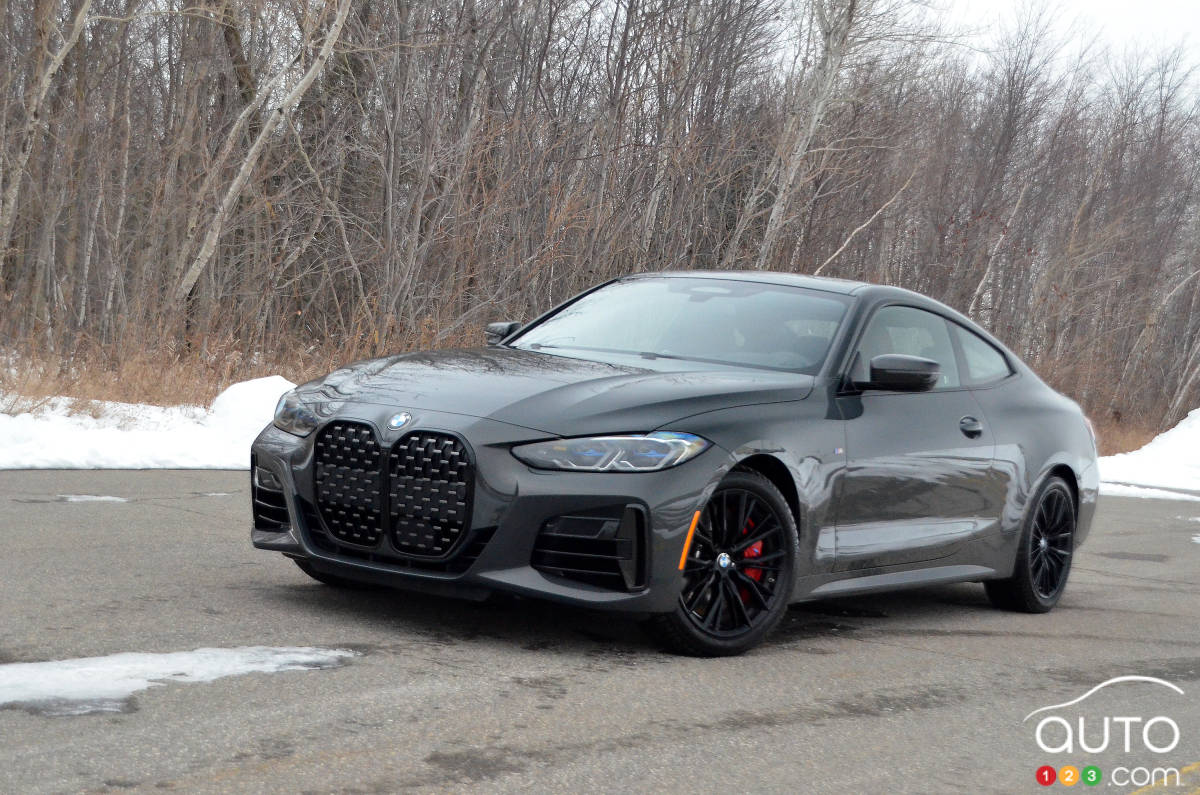 2021 BMW M440i xDrive Review: Shed a Tear for This Endangered Species
Auto123 reviews the 2021 BMW M440i xDrive.
BMW's new 4 Series coupe has been a subject of much talk in the trade over the past few months, mainly because of the huge grille between the two headlamps. Although that honking component is tilted forward - a nice nod to the brand's glorious past - BMW's new dual grille is far from universally loved, so much so in fact that a handful of tuners are already working on developing more-sobre replacement options!
But, notwithstanding the mini-scandal regarding this bit of rhinoplasty gone wrong (in the view of some, anyways), the 2021 BMW M440i xDrive is part of a club - that of sport coupes - that is losing membership, this while the industry puts most of its current energy into SUV segments and electric mobility.
Truth is, sports cars are dying a slow death. Some models are being abandoned, others are even being transformed into performance SUVs - I'm thinking of you Ford Mustang Mach-E - and of course, the automization of many of a vehicle's innards and workings continues apace. As if that wasn't enough, soon driverless cars controlled by an intelligent device and able to transport occupants wherever they want to go will be a thing.
Discover Shopicar! All new makes and models and all current promotions.
Read more