2021 Subaru Ascent Review: Every Bit a Subaru
Author: Vincent-Aubé
Published: 12/29/2020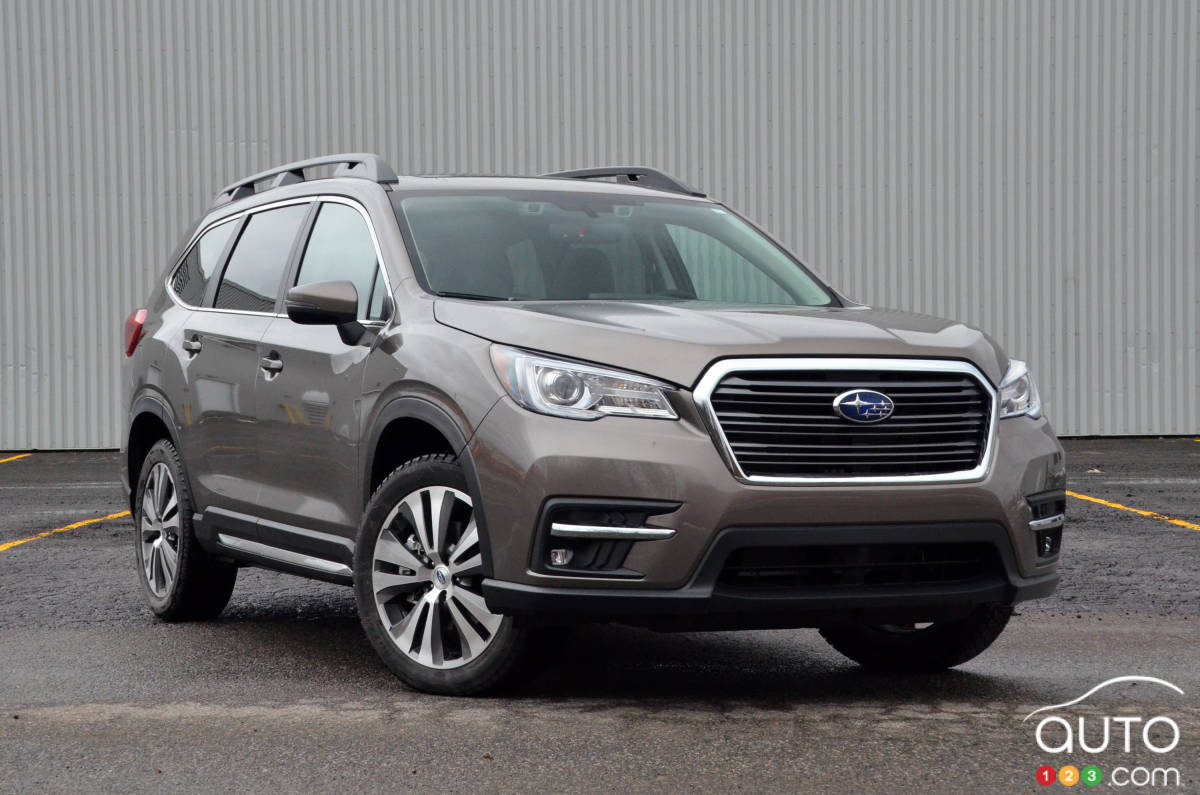 2021 Subaru Ascent Review: Every Bit a Subaru
Auto123 reviews the 2021 Subaru Ascent.
Give the largest Subaru model on the market a first look, and you might easily conclude that the Ascent is nothing more than a Forester on steroids, beefed-up to accommodate the sought-after third row of seats. Actually, it's a little more complex than that, but in the age of modular platforms, that's not so far from the truth either.
After all, the Ascent is based on the global platform that underpins everything from the very affordable Impreza to the very practical Crosstrek to the Legacy/Outback duo. Even the Ascent's 2.4L turbocharged flat 4-cylinder engine can be had in the top trims of the latter sedan/elevated wagon duo.
Then, like the rest of Subaru's SUV lineup, the Ascent draws from Subaru's extensive parts inventory to create a three-row crossover shape, a niche that serves as a crutch for families that wouldn't want to be seen in a minivan, it should be remembered. The newish Ascent has been good at what it does, in fact it has had no trouble making us forget its predecessor, the largely forgotten Tribeca.
Now in its third year on the road, the 2021 Ascent is a mature SUV that inspires confidence - as does the rest of the lineup, mind - but is that enough these days? Some competing models in this class have earned a solid reputation with consumers in their own right, such as the Ford Explorer, the Toyota Highlander or even the Honda Pilot, while others offer a new approach, for example the Korean tandem composed of the Hyundai Palisade and Kia Telluride. Compared to that pair, the Ascent is more of the shy type with its discreet silhouette and functional interior. Pure Subaru!
Voici Shopicar ! Tous les modèles de l'année et toutes les promotions en cours.
Read more