2021 Toyota GR Supra 3.0 Review: Playful, Even Mischievous
Author: Vincent-Aubé
Published: 12/28/2020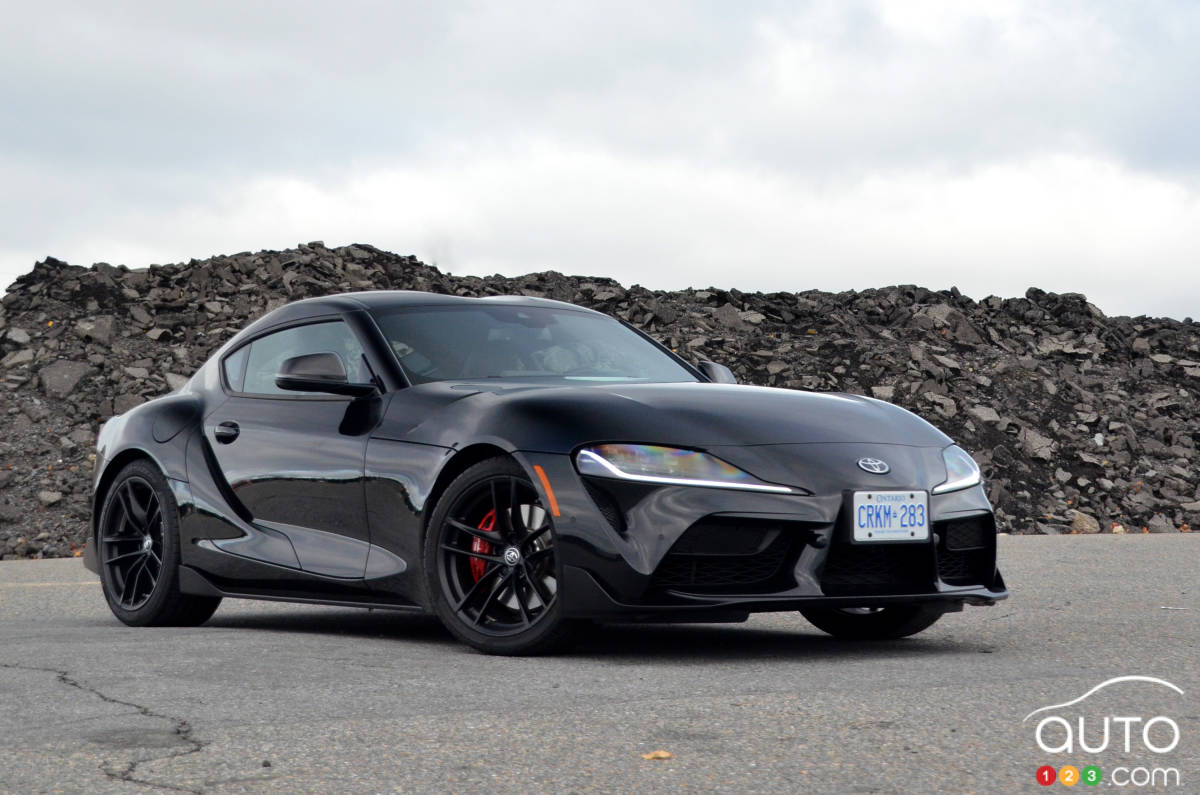 2021 Toyota GR Supra 3.0 Review: Playful, Even Mischievous
Auto123 reviews the 2021 Toyota GR Supra 3.0.
My first contact with the Toyota GR Supra took place back in September 2019. The automaker had provided me with one of the first units available in Canada, and as it happened the road test coincided with one I did of the BMW Z4 M40i, the non-identical twin of the fifth-generation Supra. In case you've forgotten, the German roadster was developed simultaneously with the Japanese sports car, and the two have much in common.
I got out of this impromptu comparison match that the BMW was a slightly more mature choice with its increased comfort and top-quality construction compared to the Supra, which seemed constantly to want to get frisky thanks to that more-delinquent rear end. That first test also highlighted one of the flaws of the GR Supra; indeed, the car suffers from a design problem somewhere between the seats and the trunk. When driving with the windows down, a persistent and grating noise makes itself at home in the passenger compartment, forcing you to roll the windows back up. In short, beyond a certain speed, you have to forget about fresh air and drive with the air conditioning on. What a pity!
Discover Shopicar! All new makes and models and all current promotions.
There was no Z4 for us to try out this time around, but Toyota did entrust me with a A91 edition of the 2021 Supra, this one equipped with the 6-cylinder turbocharged inline-6 engine. This new edition means, of course, that the 2021 model-year sees the choice of models climb from one to two (GR Supra 2.0 and GR Supra 3.0), with the A91 option adding $1,200 to the equation. The arrival of a version with 4-cylinder turbo engine - also borrowed from BMW, by the way - prompted engineers to add a little spice to the 3.0's right foot. Last year's 335 hp is thus up to 382, with the engine's optimal torque being about the same.
Read more