2020 Ram 1500 Limited Review: Big Luxury on Big Wheels
Author: Vincent-Aubé
Published: 12/18/2020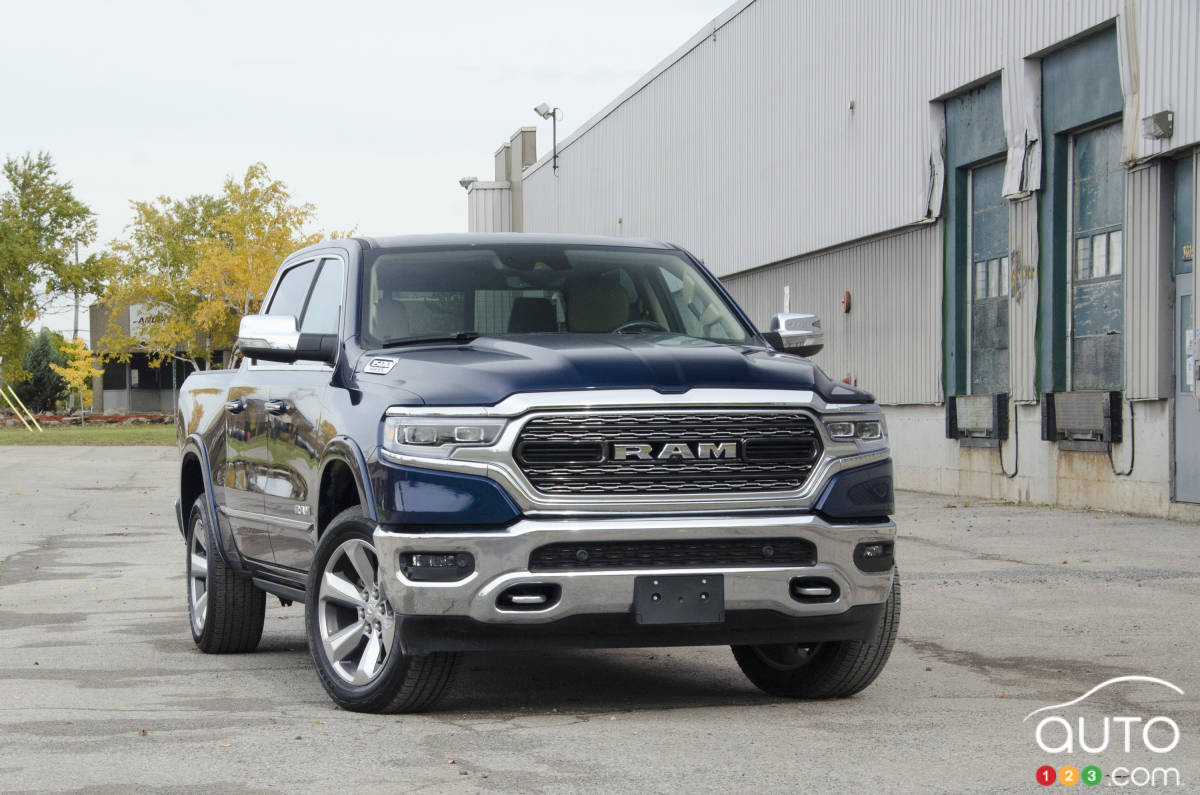 2020 Ram 1500 Limited Review: Big Luxury on Big Wheels
Auto123 reviews the 2020 Ram 1500 Limited.
Luxury aboard a full-size pickup truck is a concept that seems to have no limits in 2020. For several years now, the mastodons of the road have been appropriating features and functions from luxury sedans and placing them in their highly customizable cabins. And when engineering succeeds in making these work-focused beasts as comfortable as big American luxury cars, it's easy to see why pickup-truck sales are skyrocketing.
This time around, I had occasion to get behind the wheel of a 2020 Ram 1500 Limited, the most luxurious pickup in the lineup, and probably one of the finest pickups I've driven in the last 15 years. With its Patriot Blue Pearl dress and all that chrome trim, this elevated first-class lounge on wheels looks even more opulent than it actually is. Let's not forget that behind this $85,265 (with the $1,895 preparation fee) luxury vehicle is a work truck.
Discover Shopicar! All new makes and models and all current promotions.
Portrait of a truck that thinks it's a Chrysler 300 equipped to the max
Just $6,625 in options! Now, It's not uncommon during a road test to be given a vehicle where most of the options have been checked. You then find yourself with almost a new subcompact-worth of added equipment. But in this case, the folks at FCA showed some restraint. Though of course, the Limited trim is already richly equipped coming out of the factory.
Read more