2021 Kia K5 GT-Line Review: Walking the Line
Author: Dan-Heyman
Published: 12/9/2020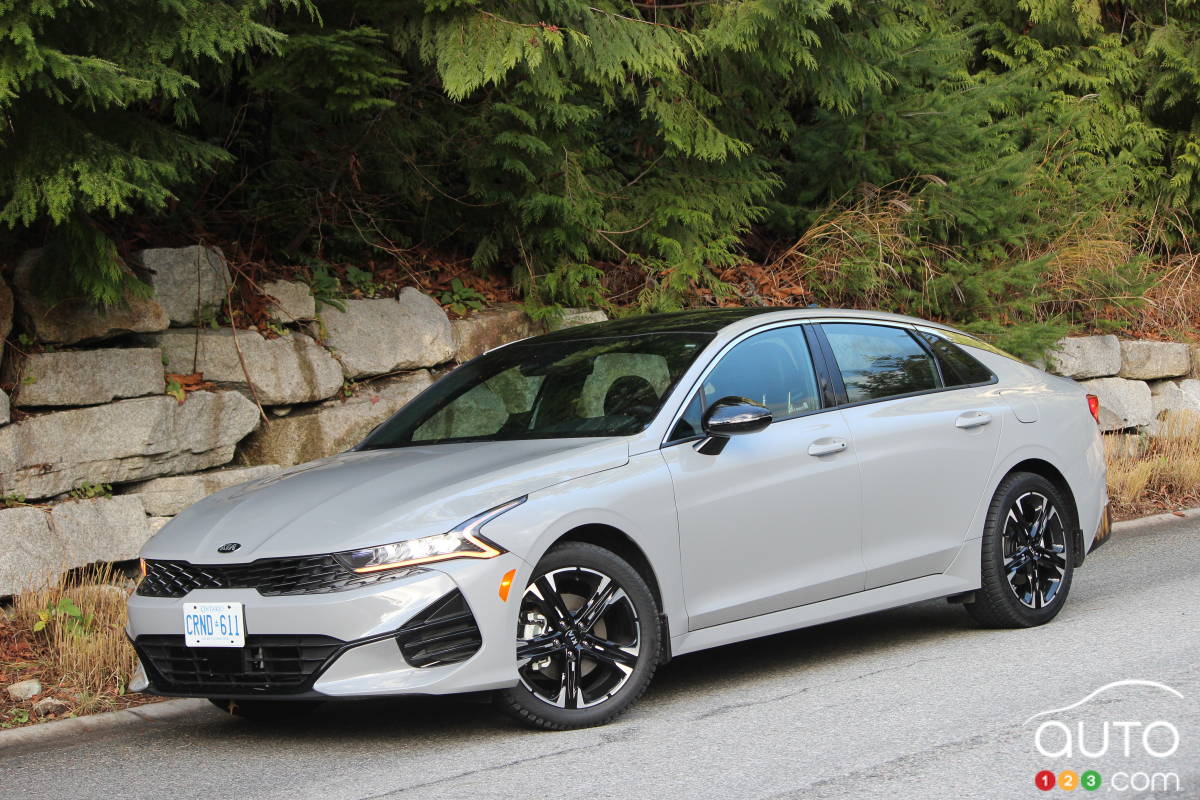 2021 Kia K5 GT-Line Review: Walking the Line
Auto123 reviews the 2021 Kia K5 GT-Line.
The Kia K5 comes to us at a time where the compact-mid-size sedan category continues to hemorrhage sales to the compact and mid-size CUV crowd, but that hasn't stopped Kia from delivering one heck of a good-looking sedan that comes with an agile chassis, an able powertrain and, above all, a feeling of quality that you can't always count on in the segment.
It really does start with those looks, though – actually, more precisely that that, it starts with those headlamps and even more precisely than that, it starts with the wildly-shaped DRLs set within those headlamps. They're styled to look like an EKG pulse and my oh my, they may just be enough to finish off what is the most unique headlamp assembly you'll find today, and they help the K5 look far more premium than its price tag suggests. Which, as we'll soon see, is the case for many aspects of this great new sedan from Korea.
The big news here is that all except the top-spec GT come standard with AWD – for some reason, the GT and its more powerful motor are stuck with front-wheel-drive. But AWD at base? That's a big win for Kia's mid-size entry as only Subaru and Nissan can currently make that claim this side of the luxury manufacturers.
Other standard features include a turbo motor good for 180 hp and 195 lb-ft of torque, 8-speed automatic transmission (there is no manual, unfortunately), alloy wheels and LED headlights.
Read more