2021 Subaru Crosstrek Review: The Great Outdoor
Author: Derek-Boshouwers
Published: 1/26/2021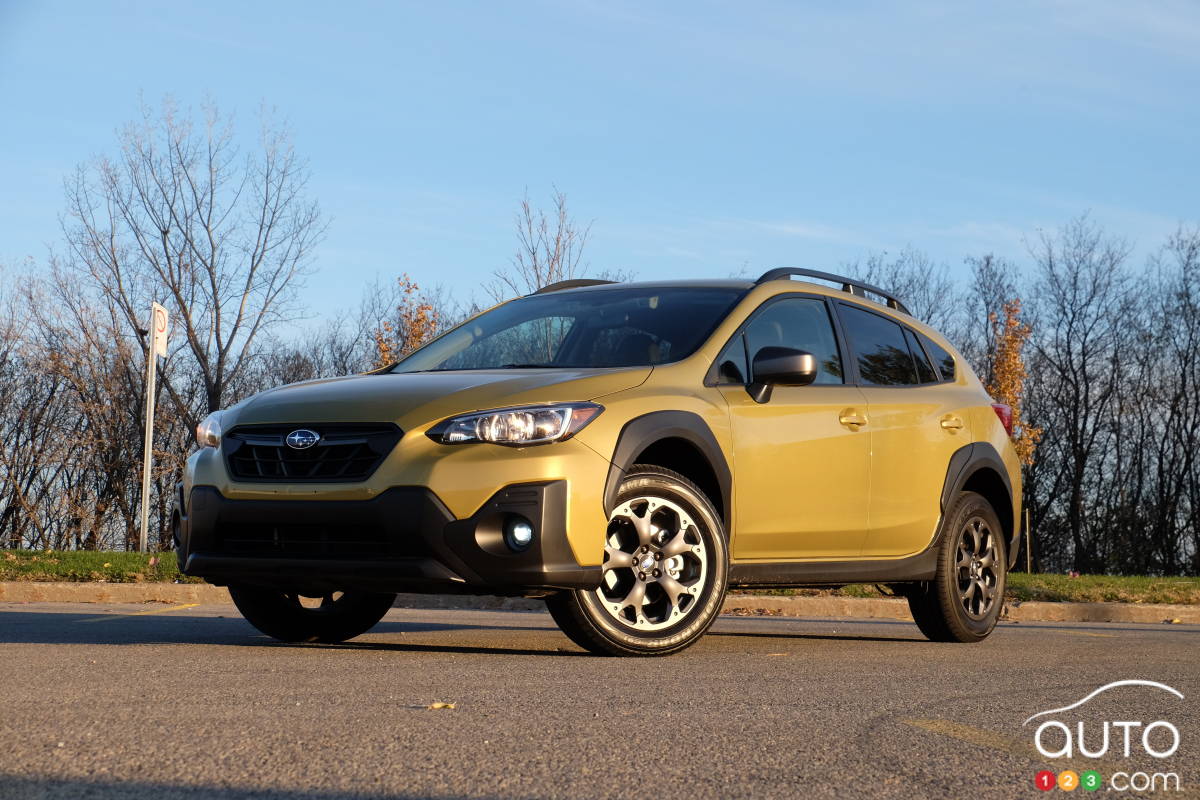 2021 Subaru Crosstrek Review: The Great Outdoor
Auto123 reviews the 2021 Subaru Crosstrek.
Many have by now become familiar with the Crosstrek's unusual-but-uninspiring origin story. In it Subaru takes its Impreza model, gives it greater ground clearance, raises the roof a little bit, decks it out in rougher-tougher-looking exterior elements, and… voilà: a new model is born, tailor-made for weekend adventurers!
As usual, the reality is more complicated than that, but the essence of it is more or less true – like any good story! In the event, the Subaru Crosstrek sure was a smart move by an automaker that is making strides by the leapful, and nowhere more so than in AWD-loving Canada. The crossover has become the brand's top seller in the Great White North.
In fact, just last week, no sooner had I parked another Subaru (the 2021 Forester) in front of home, as it happened in the middle of a snowstorm, that a passerby remarked to me that with this baby, I for one had nothing to worry about vis-à-vis the weather. Such is the hold Subaru has managed to develop on the psyche of many Canadian motorists. Granted, its constant symmetrical AWD system is a) ubiquitous (it's in every model across the range) and b) excellent, but so are many others in the industry, and all-wheel traction is now offered in a ever-widening range of sedans and small crossovers from different automakers. No matter; for many, Subaru is to all-wheel drive what Kleenex is to facial tissue. Or something.
As for the Crosstrek, it may be a puffed-up Impreza, but so what? Nothing wrong with that. Just be aware that you don't get more cargo space from the Crosstrek than from the Impreza (it's 588 litres in both cases, with the rear seats in place), although more of that space is vertical.
Read more