Say Hello to BF Goodrich's Windshield Wiper Designed for Off-Roading
Author: Daniel-Rufiange
Published: 1/26/2021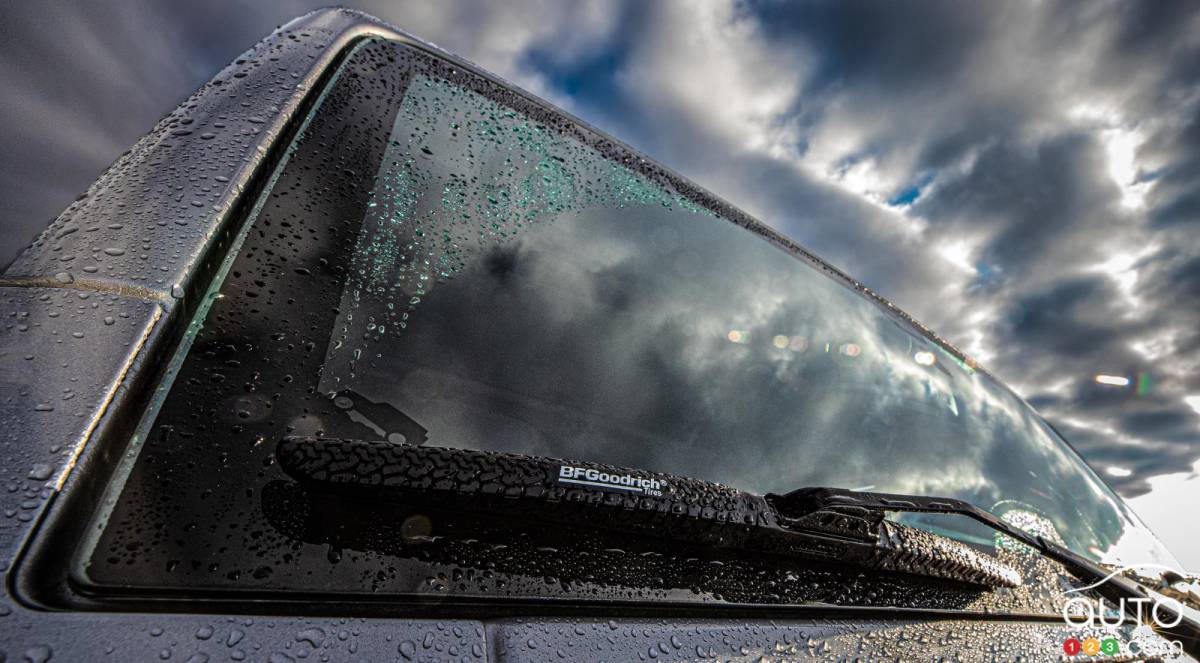 Say Hello to BF Goodrich's Windshield Wiper Designed for Off-Roading
If you've ever done any off-road driving, especially where there's been recent rain to muddy the terrain, you know the strain that can put on your windshield wipers. Well, for your next getaway, you could benefit from a wiper designed for just that.
Tire manufacturer BF Goodrich has come up with a wiper designed specifically for off-road driving. The company says its BF Goodrich Off-Road wiper blade is available for a number of different truck and SUV models, especially those designed for off-road use.
BF Goodrich says the wiper is improved in several different ways. For one, they are, we're assured, more durable. (Fun fact: the outer rubber part of thew wiper is derived from the tread of the company's T/A K02 All-Terrain tire). For two, the broom is more resistant to anything nature can throw at it, for instance mud or rocks, or snow or ice in the winter.
Those brooms are also impregnated with what BF Goodrich calls "Scrub-X Extreme Weather Performance" technology. Basically, the company's process ensures the brooms repel mud, insects, rain, snow and ice from the blade cover more effectively than they would otherwise. At least, that's the pitch.
Discover Shopicar! All new makes and models and all current promotions.
Read more