2021 Nissan Sentra SR Manual Review: Shifting in the Right Direction
Author: Daniel-Rufiange
Published: 2/2/2021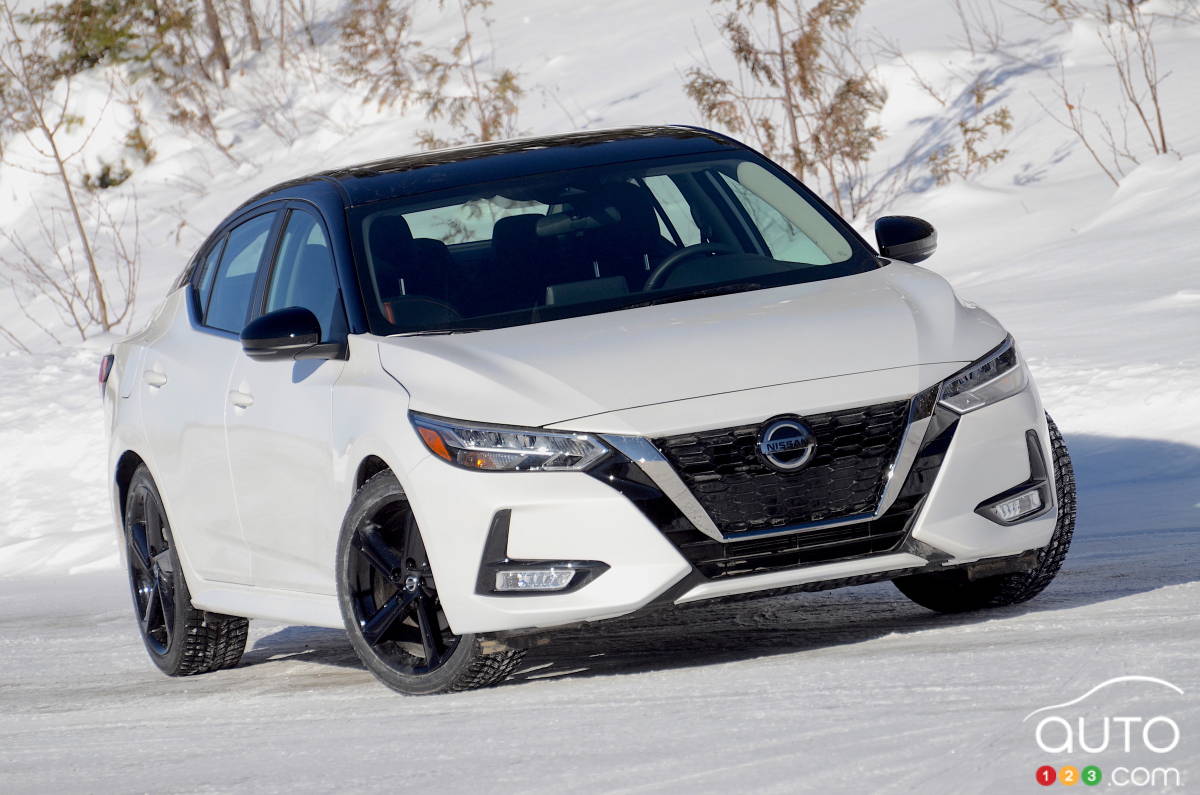 2021 Nissan Sentra SR Manual Review: Shifting in the Right Direction
Auto123 reviews the new manual-transmission SR version of the 2021 Nissan Sentra.
There are at least two seriously endangered species right now in the automotive universe: cars and manual transmissions. For some, this is a cause of great sadness; it leaves others completely indifferent.
Given the current conditions and trends, is it possible to save both? One of the two? The question is real, but for the moment there's no clear answer to it. The manual gearbox may be doomed in the long term with the advent of electric powertrains, but that remains kind of uncertain. As for the car format, it is becoming increasingly rare, overwhelmed by the stampede towards SUVs and pickup trucks.
For now, though, the car hangs on. Some manufacturers - Nissan, for instance - are still betting on it. As proof, the Versa debuting here this year means that the Japanese brand has four of them to offer to Canadians. As I've written before, the automaker is making a calculated bet that it can grab hold of a larger part of this diminished segment as other brands abandon it.
Which brings us to the Sentra, and more specifically to this second manual-transmission variant. Before sticking it under the microscope, first a little background explaining its arrival.
Read more