Nissan Takes Us to a New Frontier for 2022
Author: Benoit-Charette
Published: 2/4/2021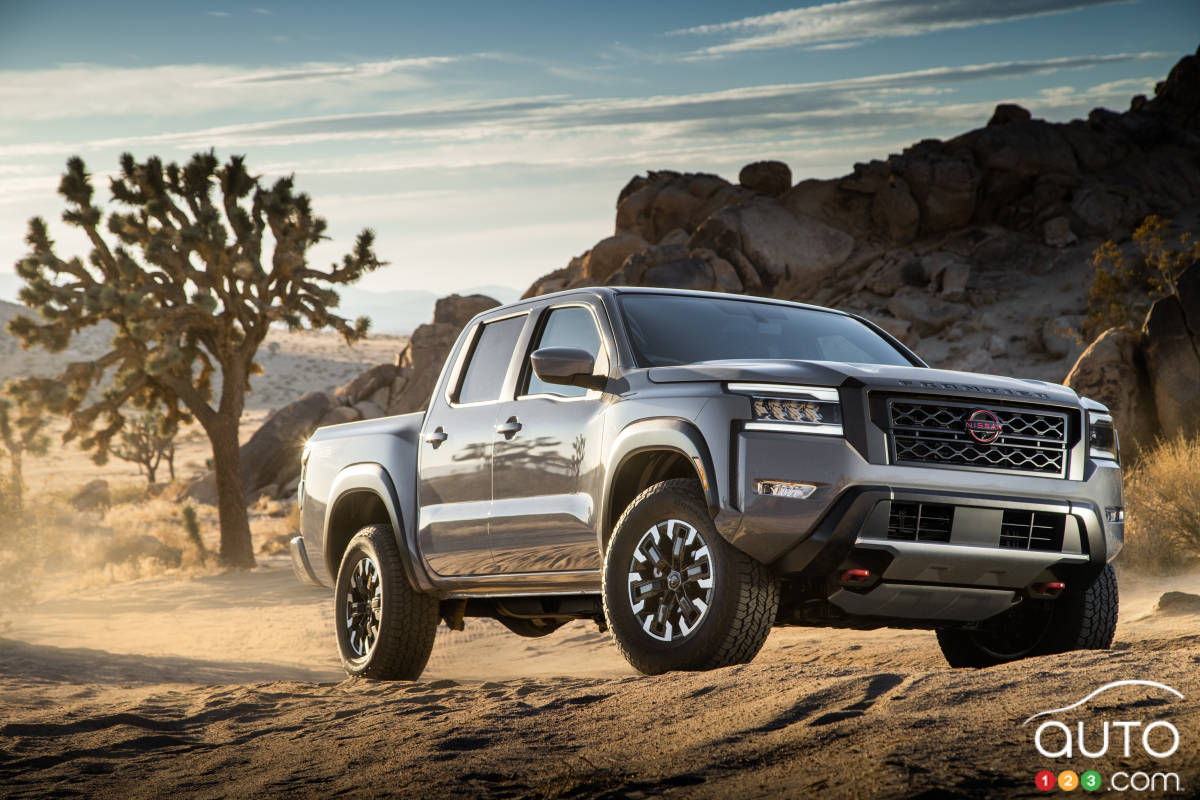 Nissan Takes Us to a New Frontier for 2022
The overhauled 2022 Nissan Frontier makes it debut.
Do you remember when was the last time the Nissan Frontier was completely redesigned? No? Well, neither could I. I had to go have a look, and it was in 2005. 16 years ago. Which in today's automotive world represents three or even four generations of vehicles. It was time, as they say.
Everything's different
The ancestor of the Frontier is a small Datsun truck that arrived in 1959. So you can say that Nissan has 60 years of truck-manufacturing experience under its belt. The new Frontier, arriving this summer as a 2022 model, is a beneficiary of that. The general style is more massive, more square. We can see that the wings are more vertical and the truck benefits from a new headlight design. The Frontier is still built on a fully boxed ladder frame that gives a towing capacity of 2,944 kg.
A new engine
The old 4.0L V6 that used to guzzle like a V8 is finally retired and makes way for a 3.8-litre V6. While this engine is a little smaller, it delivers; the 261 horsepower of the old 4.0-litre is increased to 310 horsepower with this new engine, which becomes de facto the most powerful in the segment. You also get 281 lb-ft of torque. The engine s mated to a modern 9-speed automatic transmission. For those who might be wondering, there's no manual transmission.
However, if you want to play in the sand or mud, this Frontier offers standard all-wheel drive for all models in Canada. The US market gets a Pro 4X 2WD model that we won't, but in revenge, we have a King Cab Pro 4X model with all-wheel drive that will not be sold south of the border. So there.
Read more