2021 Mazda CX-30 Turbo First Drive : Risk and Reward
Author: Vincent-Aubé
Published: 2/9/2021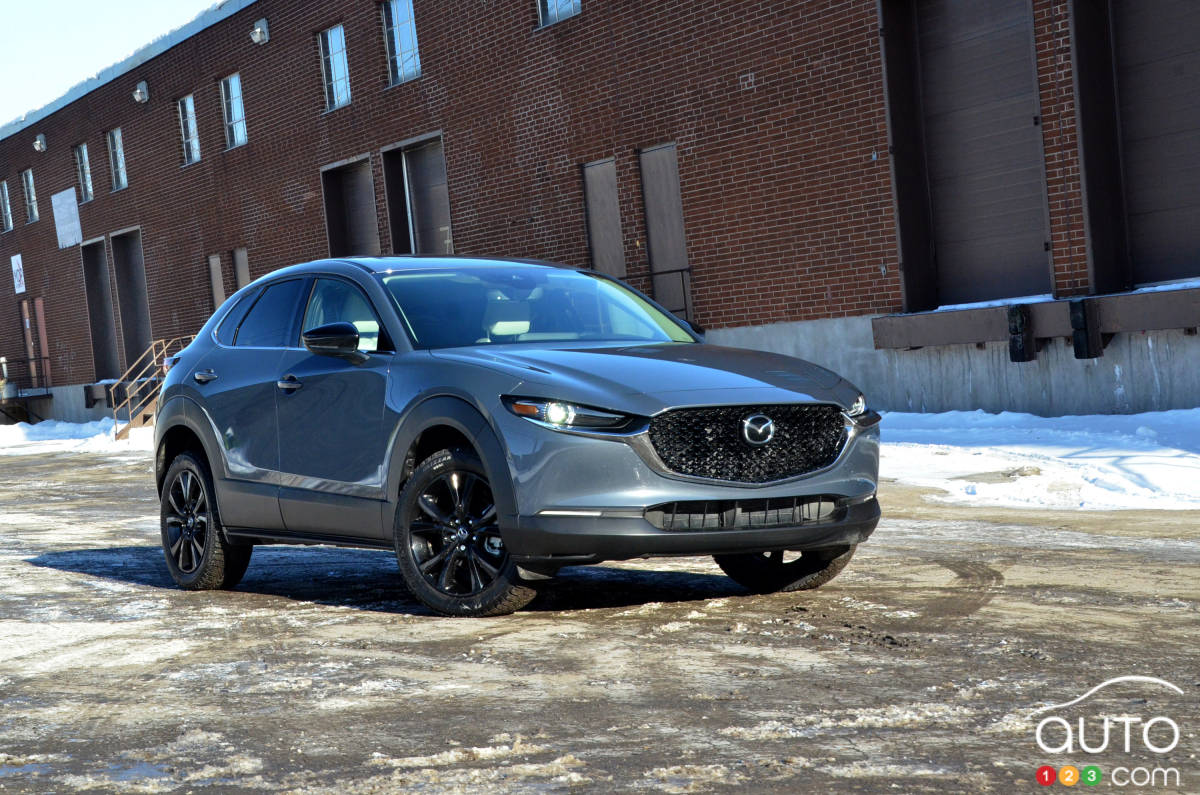 2021 Mazda CX-30 Turbo First Drive : Risk and Reward
Auto123 gets in a first drive of the 2021 Mazda CX-30 Turbo.
Montreal, QC – Straying from one's comfort zone. It's something many of us had to do even if we don't particularly want to since March 2020. That's when a certain coronavirus first really hit the country. At least we can say it had the effect of leading many folks to surpass themselves, to band together to fight a common enemy… and yes, to push us out of comfort zone!
Which actually kind of describes what Mazda has been up to for the past few years as it pushes for ways to climb the ladder in the industry. The smaller Japanese automaker announced its intentions in 2017 with the launch of the big CX-9 model, the first in the lineup to include a premium Signature trim level. Since then, both the CX-5 and Mazda6 have received the same treatment, as Mazda seeks to position itself a little closer to the luxury end of the industry. While its efforts have bene laudable and have not gone unnoticed, the reality is there's still a little ways to go before these three models' Signature editions seriously trouble rivals in the rarified atmosphere.
See also: 2021 Mazda CX-30 Turbo Pricing, Details Announced

Which brings me to the 2021 Mazda CX-30 Turbo, the ideal "in-between" crossover that has quickly become a popular model with Canadian consumers, at least according to Mazda Canada's sales figures. Mazda says that the newest CX is already the third-largest selling crossover in the country, behind the CX-5 and Mazda3. Not bad for a vehicle that launched just a few months before the coronavirus brought the curtains down on the car market.
Discover Shopicar! All new makes and models and all current promotions.
Read more