2022 Acura MDX Review: Once an Avatar, Always an Avatar
Author: Derek-Boshouwers
Published: 3/22/2021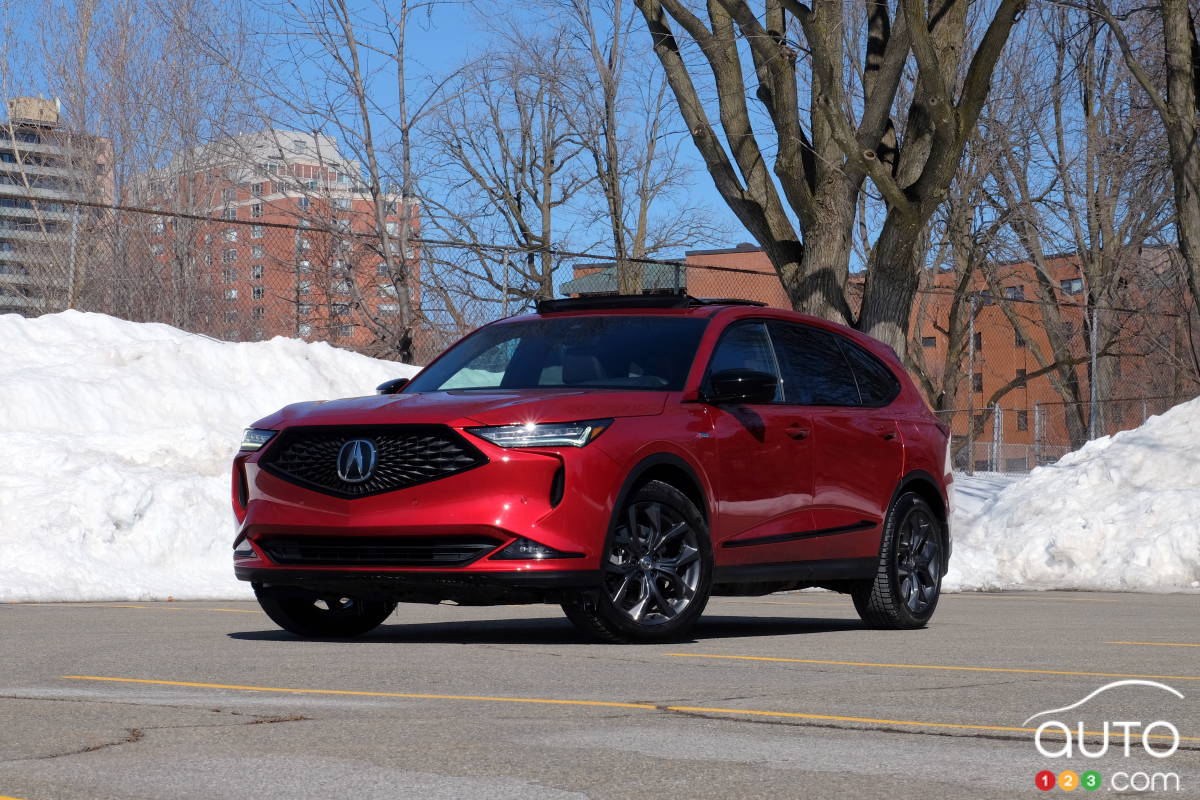 2022 Acura MDX Review: Once an Avatar, Always an Avatar
Auto123 reviews the 2022 Acura MDX.
The 2022 Acura MDX arrives much-anticipated and much-needed, for the outgoing generation of the stuck around for a year or two too long. As competitors refreshed themselves and new models entered the segment, the MDX remained relatively static. Its aging was apparent to anyone who took a drive in it right after taking a spin in the much younger, more-dynamic RDX. But now the new MDX is here, and it frankly personifies the brand's overall renewed energy.
Outside
The 2022 MDX is a far more attractive beast than its predecessor, looked at from the outside. That's not to say it's recognizable, and that's probably a good thing. But it's a bit sleeker, its wide stance and lengthy hood giving it style and ridding of its overly boxy shape of yore. Those familiar with the Acura brand will recognize some elements borrowed from the new TLX and the slick RDX; it's nice to see Acura carving out a discernible trademark look.
Discover Shopicar! All new makes and models and all current promotions.
Inside
Inside, things have gotten even more modern. Quality of finish is high, the materials in my A-Spec tester were suitably premium and the new cockpit is flashy and futuristic. Acura has given its SUV welcome luxury touches like a leather-wrapped steering wheel, metallic pedals and paddle shifters, even stitching on the door panels.
Read more