2021 Ford Bronco Sport Review: A Compromise Solution
Author: Vincent-Aubé
Published: 3/29/2021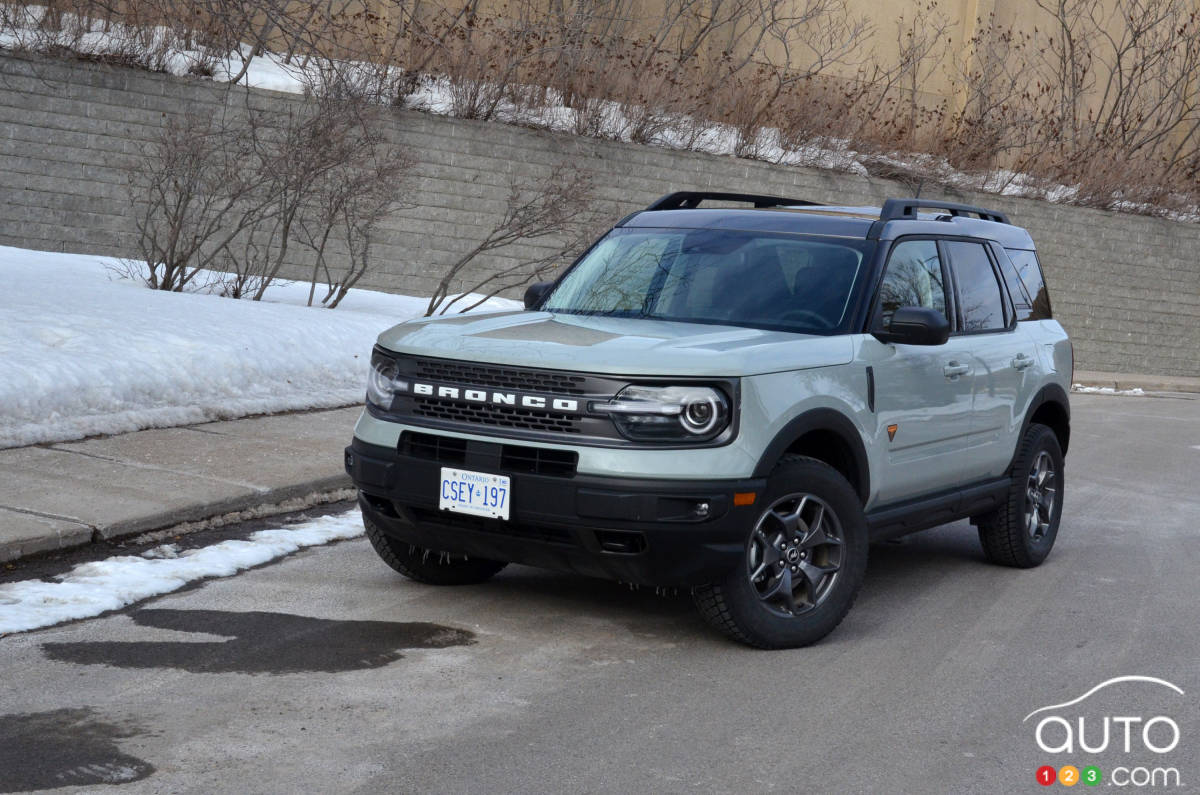 2021 Ford Bronco Sport Review: A Compromise Solution
Auto123 reviews the 2021 Ford Bronco Sport.
Dearborn-based automaker Ford is now well into the thick of its strategy to stick with an all-truck-all-SUV-all-the-time lineup in North America. But while both the Ford and Lincoln brands have unveiled a few new models in the last year or so, the highly anticipated models have only just arrived in showrooms. This is the case of the Ford Mustang Mach-E and the Bronco Sport, the smaller and slightly less-rugged sibling to the actual Bronco, which scheduled to arrive this summer.
The new model serves as a bit of a shock to the system of the compact SUV category, where Ford was already present with the Escape (date of inception: 2001). Ironically, some will remember the first generation of the Escape had a more assertive stance than the model introduced in 2013. The circle of life, as they say.
With the addition of the 2021 Bronco Sport, Ford wants to double its chances of appealing to the compact SUV crowd, with the Escape continuing its journey against other well-known models and the Bronco Sport looking to attract a more "adventurous" clientele.
Discover Shopicar! All new makes and models and all current promotions.
Read more