Mercedes-Benz Showcases Futuristic Dashboard of its Upcoming EQS
Author: Daniel-Rufiange
Published: 3/29/2021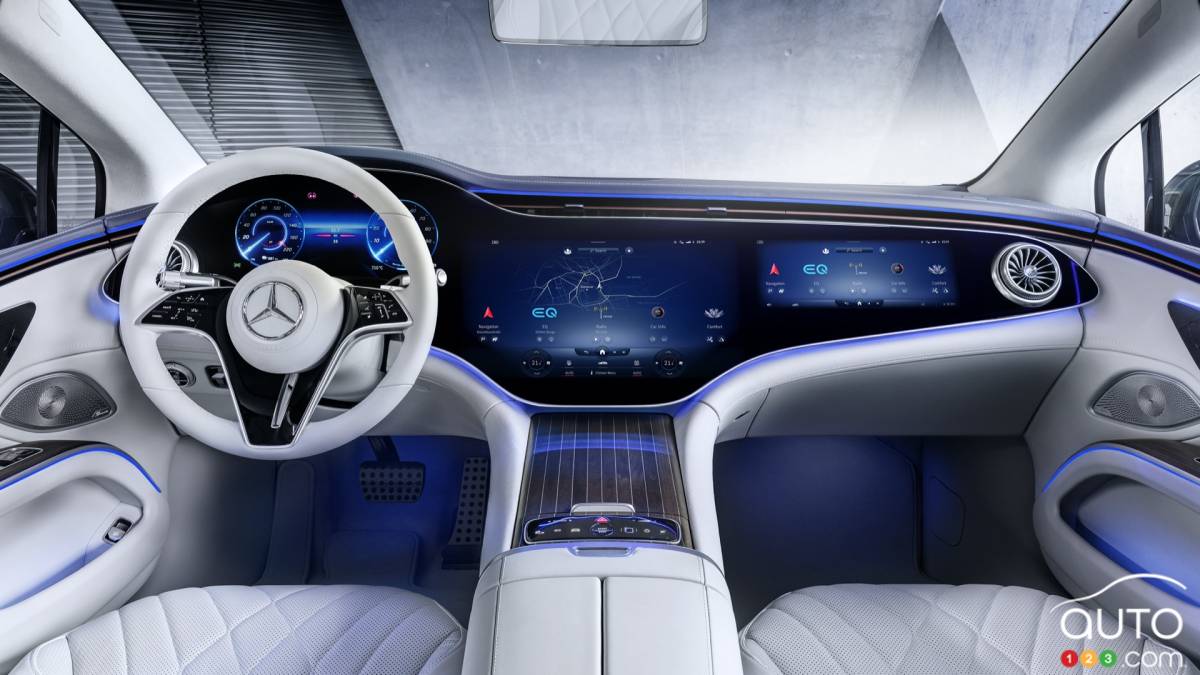 Mercedes-Benz Showcases Futuristic Dashboard of its Upcoming EQS
On April 15, Mercedes-Benz will officially present its electric sedan EQS, which is essentially the gasoline-free version of the brand's flagship S Class model.
Its lineage means of course that we're expecting to see the best of the best with the EQS, and that starts with the highly futuristic, magnificent-looking dashboard of the future, which the automaker has just unveiled some two weeks before the model itself gets its turn in the spotlight.
What's striking, of course, is the sheer size of the multimedia screen, which stretches the length of the dashboard. The rest of the presentation is tasteful and the materials chosen breathe elegance, at least from looking at them.
The screen is covered by a monolithic sheet of glass and encompasses the instrument cluster, the centre screen and the area in front of the front passenger. Behind this sheet of glass are several screens, allowing for flexible and intuitive organization of cabin and entertainment system information and controls.
The Mercedes-Benz Hyperscreen can display a variety of ambient backgrounds when not in use, complementing the ambient lighting in the cabin.
Read more