A Chinese Kit Adds the New BMW Grille to Your Old Beemer
Author: Daniel-Rufiange
Published: 4/7/2021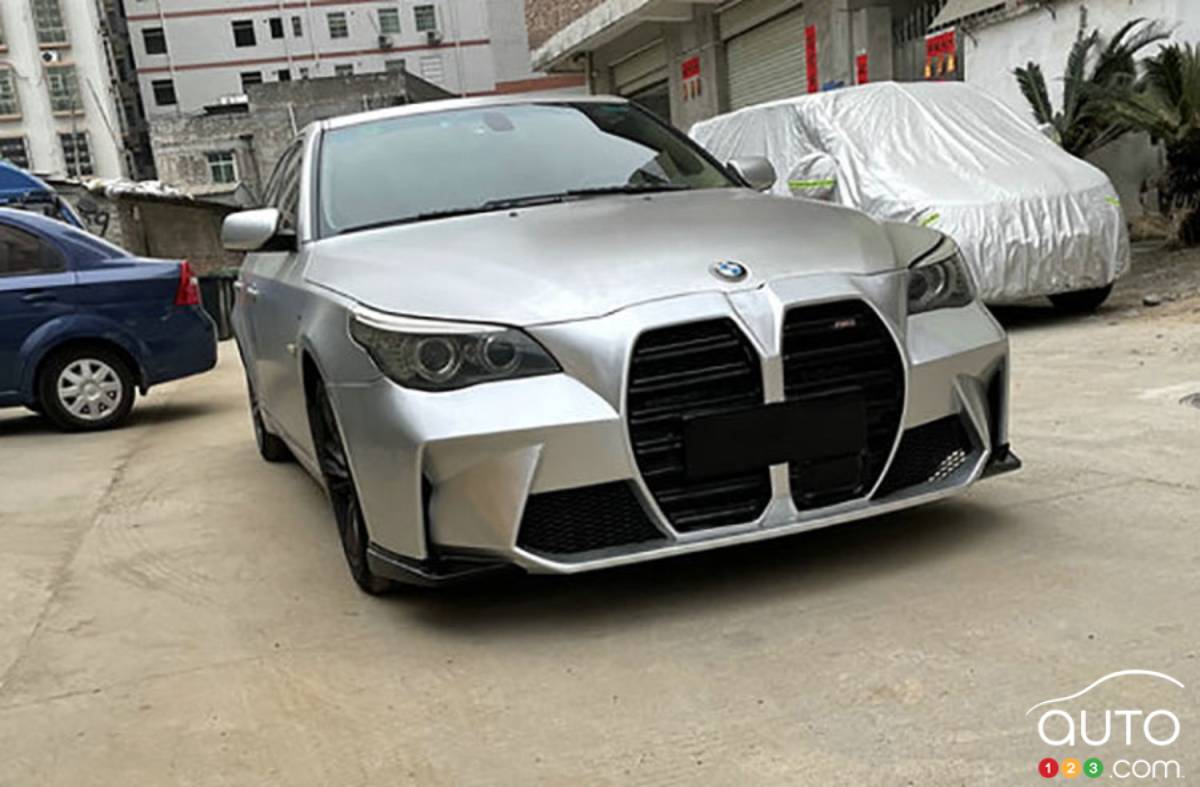 A Chinese Kit Adds the New BMW Grille to Your Old Beemer
BMW's new grille for its M3 and M4 has caused quite a stir, to say the least. We won't start another debate on this controversial new design signature; you either like it or you don't, period.
Plus, it doesn't change the way the vehicle handles.
However, if you are among those who like the new BMW front end, you can get it, without having to buy a new model. In fact, a company in China is offering a body kit that can be installed on an old 5 Series, which instantly gives the car the appearance – from the front anyways - of a 2021 M3.
Shopicar.com, 100% online, shop for your next car, buy online and get it delivered to you anywhere in Quebec!
Made of ABS plastic and offered for sale on the Taobao website, the two bumpers shown are for the 5 Series E60 - one inspired by the new M3 and the other by the current M2 Competition. It's quite special to say the least. We'll let you judge for yourself the aesthetic appeal of it.
Read more