2021 Genesis GV80 Review: The Hard Part Comes Now
Author: Daniel-Rufiange
Published: 4/13/2021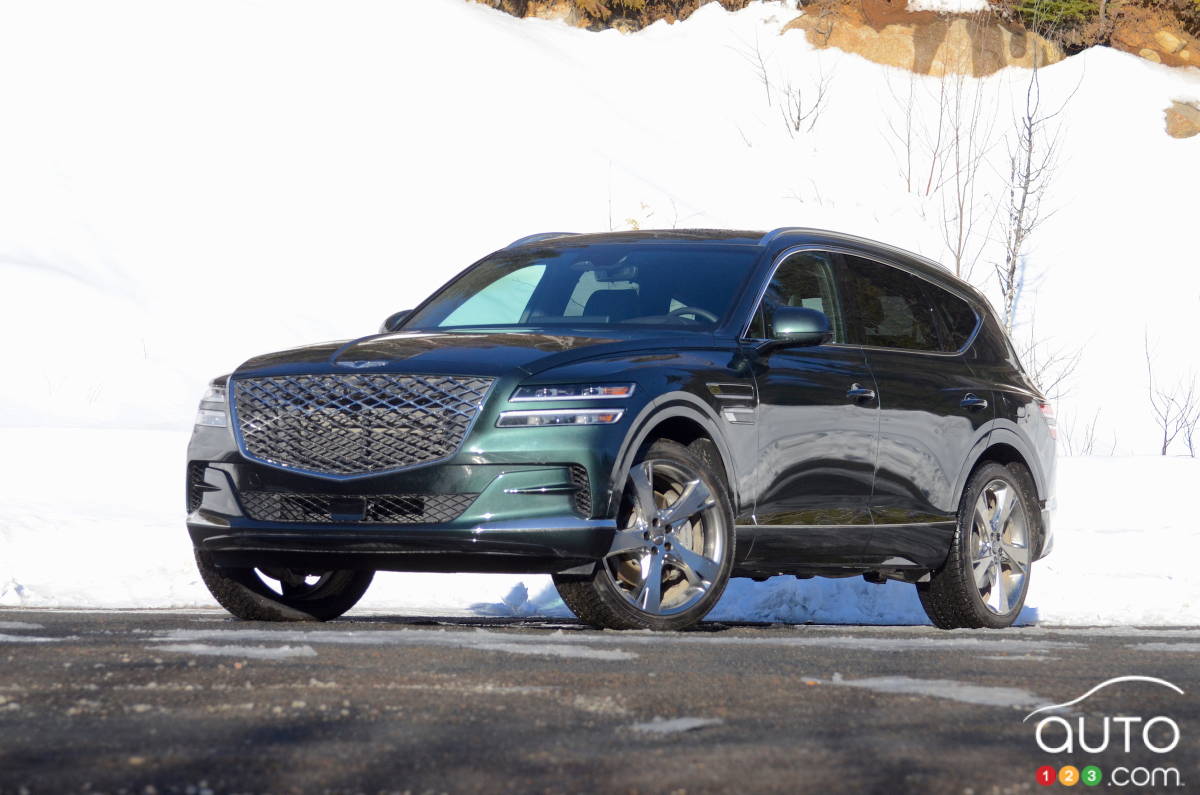 2021 Genesis GV80 Review: The Hard Part Comes Now
Auto123 reviews the 2021 Genesis GV80, in its 3.5L iteration.
The Genesis luxury brand is still, we sometimes forget, in its infancy. The stand-alone brand debuted in 2017 with primarily Hyundai defectors on its roster, notably the G80 and the G90, the natural evolution of the Equus. The third member of the initial trio was the G70 sedan, which was all-new and served to reflect how serious the brand was about sticking around and becoming a player.
Hyundai had been planning and plotting the moment of its premium brand's birth for a long time. At the end of the 2000s, the automaker was already toying with the idea of a luxury division. It had also tested the market with models that were a little more "posh". There was the rather timid XG350, introduced in 2001; it was called Grandeur XG in Korea, to give you an idea. Then came the aforementioned Equus, which made its debut at the New York Auto Show in the spring of 2010.
The Hyundai Genesis sedan, offered by the automaker starting in 2008, was a more substantial entry, especially starting in 2015 when it was redesigned to really make it stand out. With this model as its foundation, Genesis the brand then confidently entered the luxury vehicle segment two years later.
SUVs
Atypically for the industry in the late 2010s, a time in which SUVs already accounted for the majority of vehicle sales, Genesis entered the fray with three sedans to its name, and nothing else. Realistically, though, we all knew it was just a matter of time before the brand got with the program. And so, this year we're seeing the launch of the GV80 SUV, and very soon consumers will have the GV70, which we recently got to explore up close and in person; it makes its commercially debut this summer. And there are plenty of other models in the works.
Read more