Hyundai Recalls Over 390,000 Vehicles Due to Fire Risk
Author: Daniel-Rufiange
Published: 5/5/2021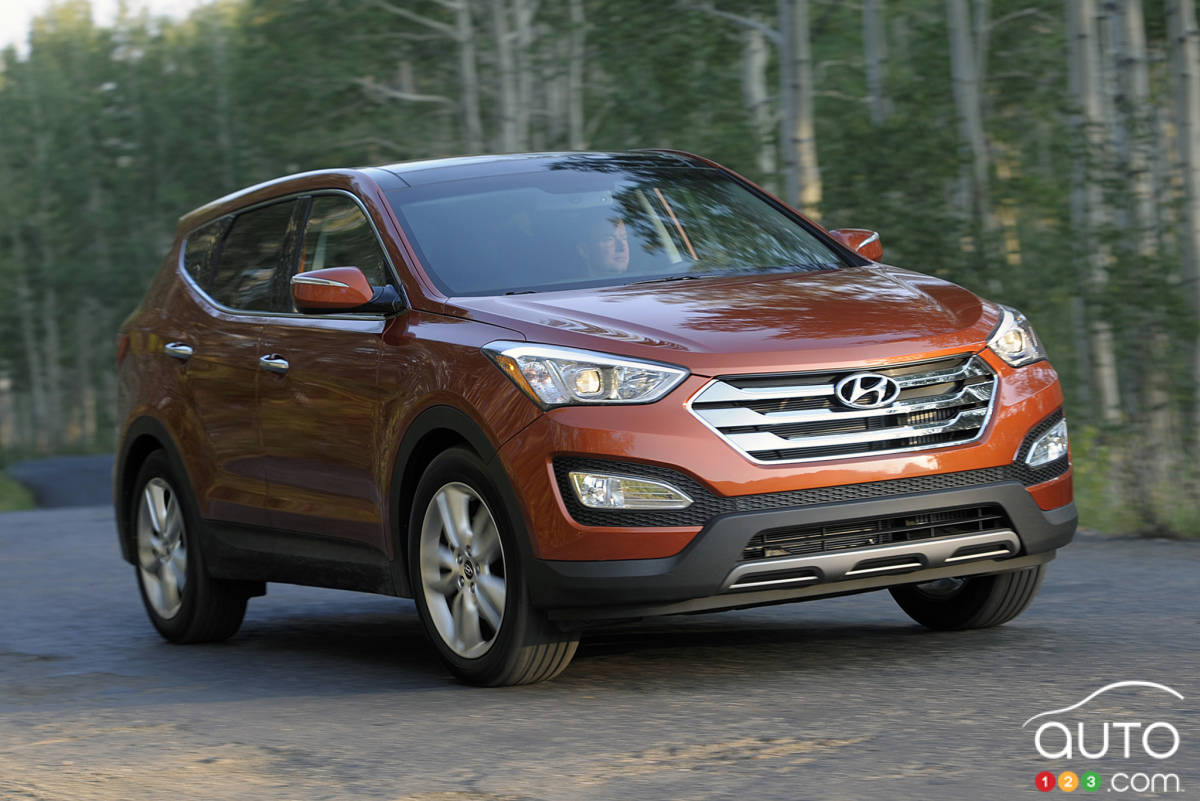 Hyundai Recalls Over 390,000 Vehicles Due to Fire Risk
Things aren't getting any better for Hyundai and its fire-related safety recalls. This time, more than 390,000 vehicles are being called back to the shop in the U.S. and Canada to address two separate issues that could cause engine fires.
Sante Fe Sport
The largest campaign involves more than 203,000 Santa Fe Sport models from the 2013 to 2015 model-years, of which 52,304 are in Canada. Transport Canada describes the problem the models may be experiencing as follows: "On certain vehicles, brake fluid can enter the brake Hydraulic Electronic Control Unit (HECU) and cause a short circuit. This recall replaces R0172 (Transport Canada recall 2020-410). Vehicles that were repaired under that recall also require this repair".
Owners are advised to park their vehicle outside and away from structures until the issue is resolved. Hyundai will "notify owners by mail and instruct you to take your vehicle to a dealer to have the HECU inspected and replaced if necessary. The dealer will also replace the ABS multi-fuse."
The problem has caused 18 fires in the U.S., but no injuries, according to documents that were released by the National Highway Traffic Safety Administration (NHTSA).
Read more