MSRP Announced, Reservations Now Open for the Ford E-Transit
Author: Daniel-Rufiange
Published: 5/7/2021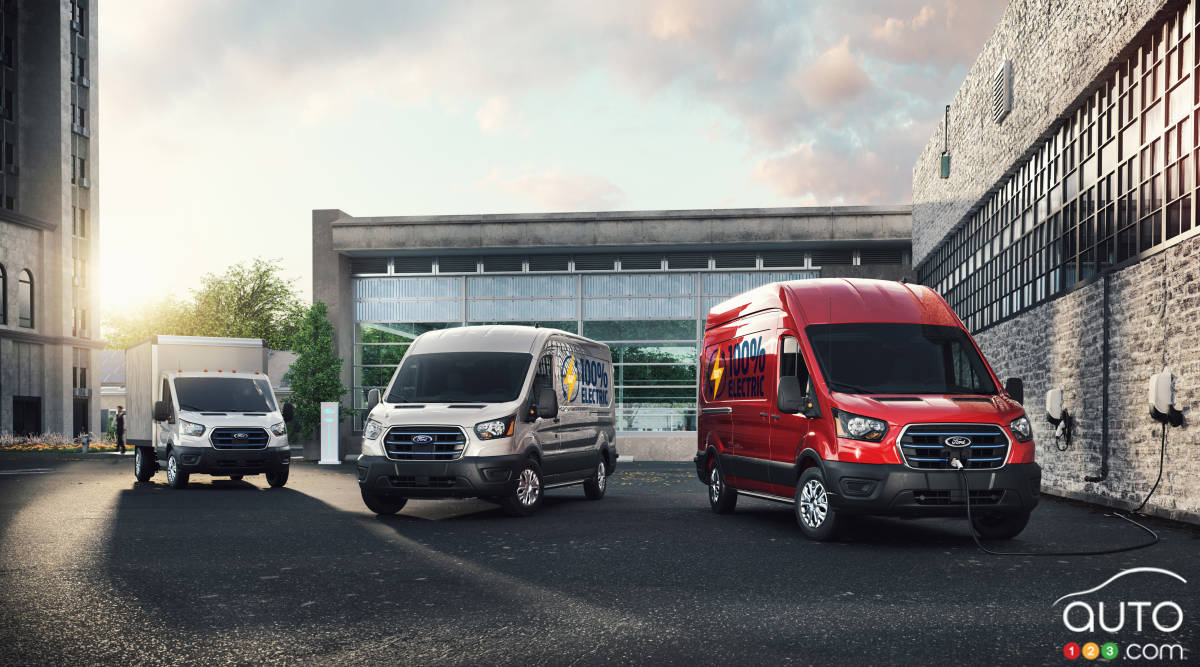 MSRP Announced, Reservations Now Open for the Ford E-Transit
If there's one area where electrification is going to have a huge impact, it's in commercial delivery. Many companies stand to benefit financially from a move away from combustion engines, as their vehicles often spend days on the road burning gas inside urban environments.
Quietly, models equipped with electric powertrains are starting to emerge here and there and one of them is a Ford. The automaker is about to launch an all-electric version of its full-size van, the Transit. Called the E-Transit, it has, we learned this week, a starting price of $59,975 in Canada.
See also: Ford Unveils the 2022 E-Transit Van
Ford has also opened a registration site for those interested in the van. The company says more than 450 commercial customers in North America have already indicated their intention to purchase the vehicle, which will be available later this year.
Three roof heights and three body lengths will eventually be offered on the Canadian market. Prices for those variants will be announced at a later date.
Read more