Genesis G70 First Drive: Not Earth-Shattering, But Then Again, Just a Little
Author: Derek-Boshouwers
Published: 5/18/2021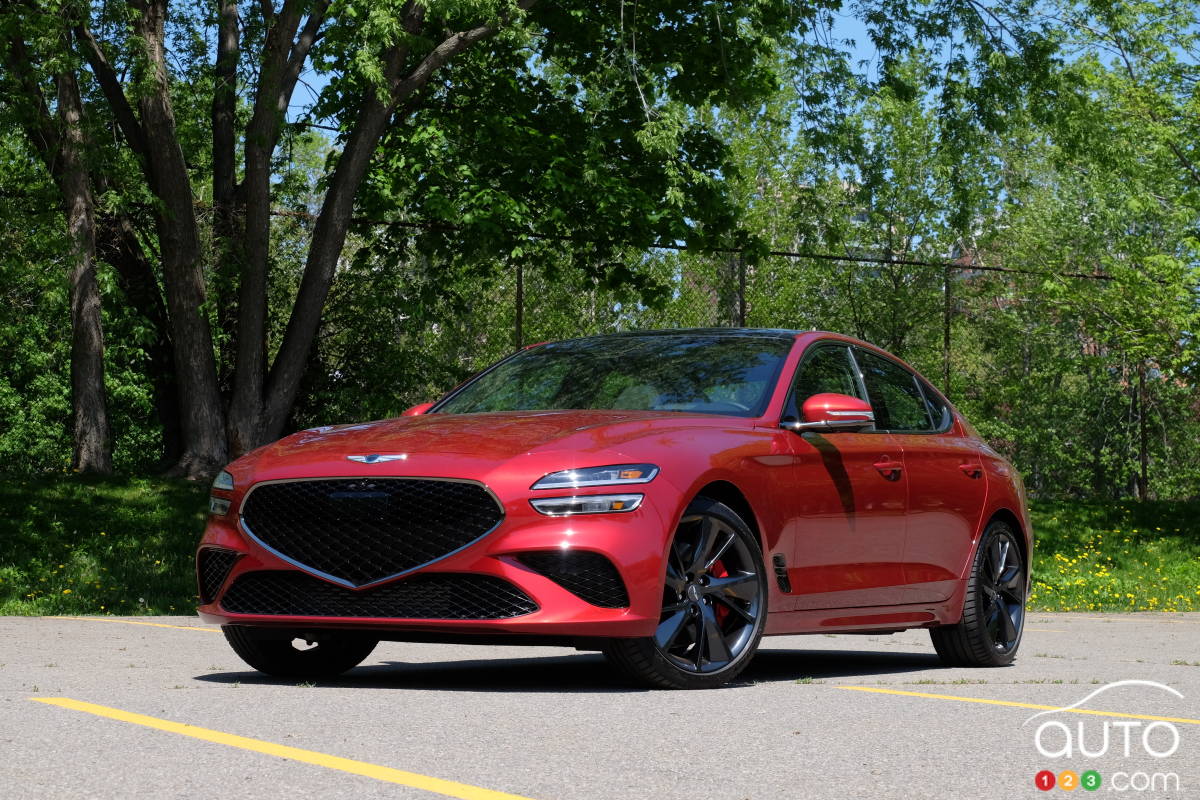 Genesis G70 First Drive: Not Earth-Shattering, But Then Again, Just a Little
Auto123 gets in a first test drive of the 2022 Genesis G70.
Though it was open to interpretation, I took it as a portent when an earthquake hit our region at just about the precise moment a Genesis representative delivered a brand-new 2022 G70 sedan to my door for a socially distanced first test drive. So, did this mean the revised edition of the automaker's sportiest model was an earth-shattering departure from the previous edition? Was Mother Earth celebrating its arrival on my street? Or had it earned the wrath of Poseidon (yes yes, god of the seas but also of earthquakes!)?
The answer of course is none of the above. The quake was pretty mild. Also, while, the 2022 Genesis is noticeably updated visually, particularly with a view to bringing it into line with the visual signature seen on other current and new models by the Korean automaker like the G80 sedan, GV80 SUV and upcoming GV70 crossover, it's not a radical departure either. Just like it did before, it offers a high level of comfort and luxury inside; and just like before, the Sport version I test-drove has a powertrain with plenty of gumption and a mildly sporty attitude. There are enhancements but they're more incremental than earthquake-inducing.
Shopicar.com, 100% online, shop for your next car, buy online and get it delivered to you anywhere in Quebec!
Perhaps the biggest change has to do with the brand's attitude in regards to its name. The Hyundai spinoff, now a stand-alone brand, has since its inception toiled in relative obscurity compared to the big boys from Germany. Now, the brand wants to trumpet its presence more loudly than before. Maybe they got tired of being asked "What make is this car?". And so you get big GENESIS lettering on the back below the small spoiler, instead of the previous hard-to-read winged logo (still found on the front of the hood), and almost no clutter to distract from the name.
Read more