Hyundai Presents the Ioniq 5 for North America
Author: Derek-Boshouwers
Published: 5/25/2021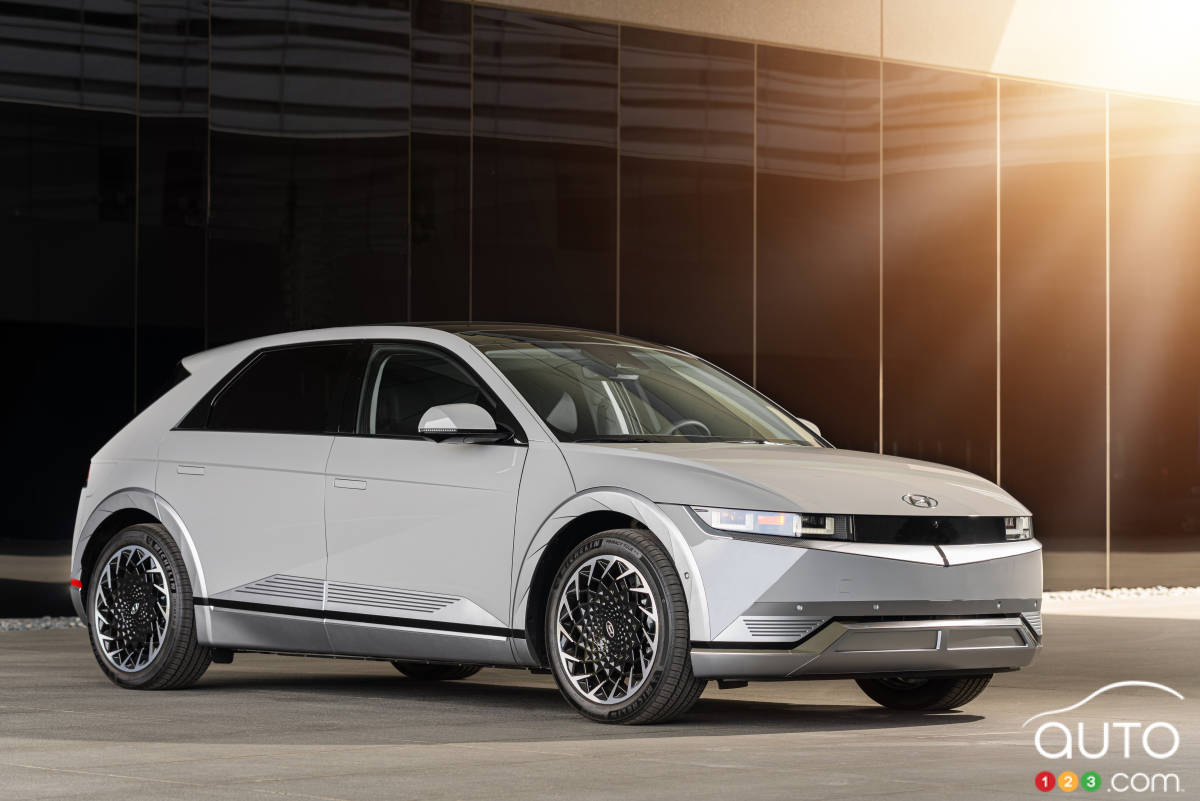 Hyundai Presents the Ioniq 5 for North America
Hyundai yesterday rolled out its all-new, all-electric Ioniq 5 for the North American market. The crossover features unique, retro-ish styling and delivers an expected range of 500 km from its powertrain and the new EV-only platform Hyundai has developed for its nascent line of Ioniq battery-electric vehicles.
You may recall the distinctive, vaguely Pony-ish 45 concept Hyundai presented at auto shows (including the Montreal event) back in 2019; well this is the production result. And it is a thoroughly modern affait, retro touches or not. There's LED lighting, and even more strikingly a wheelbase (3,000 mm) that's actually slightly longer than that of the Palisade SUV (overall length is shorter by 355 than that model, which points to a roomy interior for the dimensions of the vehicle). According to Hyundai, in fact, the Ioniq 5 offers "large-car-like interior space in a compact CUV".
That's helped along by a flat floor permitted by the EV configuration. Plus, the centre console slides back or forward by 140 mm for easier access and exit. The second-row seats, meanwhile, also slide and recline. Another innovation is that the driver gets a footrest and power reclining function for a better nap if the situation calls for it.
In keeping with the banner's image, the interior gets sustainable and recycled materials for many elements inside, from upholstery to plastic.
Shopicar.com, 100% online, shop for your next car, buy online and get it delivered to you anywhere in Quebec!
Read more